In keeping with the University's mission to be recognized for the quality and impact of its research, teaching, and service, the vision for the Champion Intergenerational Center in conjunction with the University has taken shape over several years and is slated to open in 2015.
Aging Connections is an evolving resource so please let us know if you have any questions regarding the Intergenerational Center.
Read More
An Intergenerational Center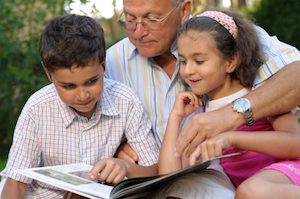 Research, education and training will be the foundation of the program, fostering a high quality of care and improved quality of life for the children and adults served. Growth and education occur throughout the lifespan.
Imagine a place where:
Children and older adults are mixing cookie dough together at a communal kitchen table.
An older adult is rocking a toddler and reading stories, or planting vegetable seeds in the garden with a preschooler.
A toddler receives instruction from OSU students who are interning in early childhood education.
Your older family member enjoys adult day programming and also receives his/her annual physical from a geriatric specialist who teaches health science students how to care for an aging population.
New parents could attend parenting classes to learn about the most recent childhood development strategies.
Interprofessional researchers and educators work together at an intergenerational site to advance knowledge across the lifespan truly improving lives through research, teaching and service.
Why an Intergenerational Center?
The concept of an Intergenerational Center has been supported by a number of university initiatives over the last few years (faculty survey, World Café visioning event, interprofessional faculty education/research planning group, etc.), dating back to the formation of a Governance Committee of top University leaders in 2010. Throughout this work, there was enthusiastic support for an Intergenerational Center as a university/community collaboration, which would offer a unique and wide array of benefits both to the participants at the Center, those across the wider neighborhood and community, and the collaborative partners who are committed to the creation of a center of excellence. Some of the benefits include: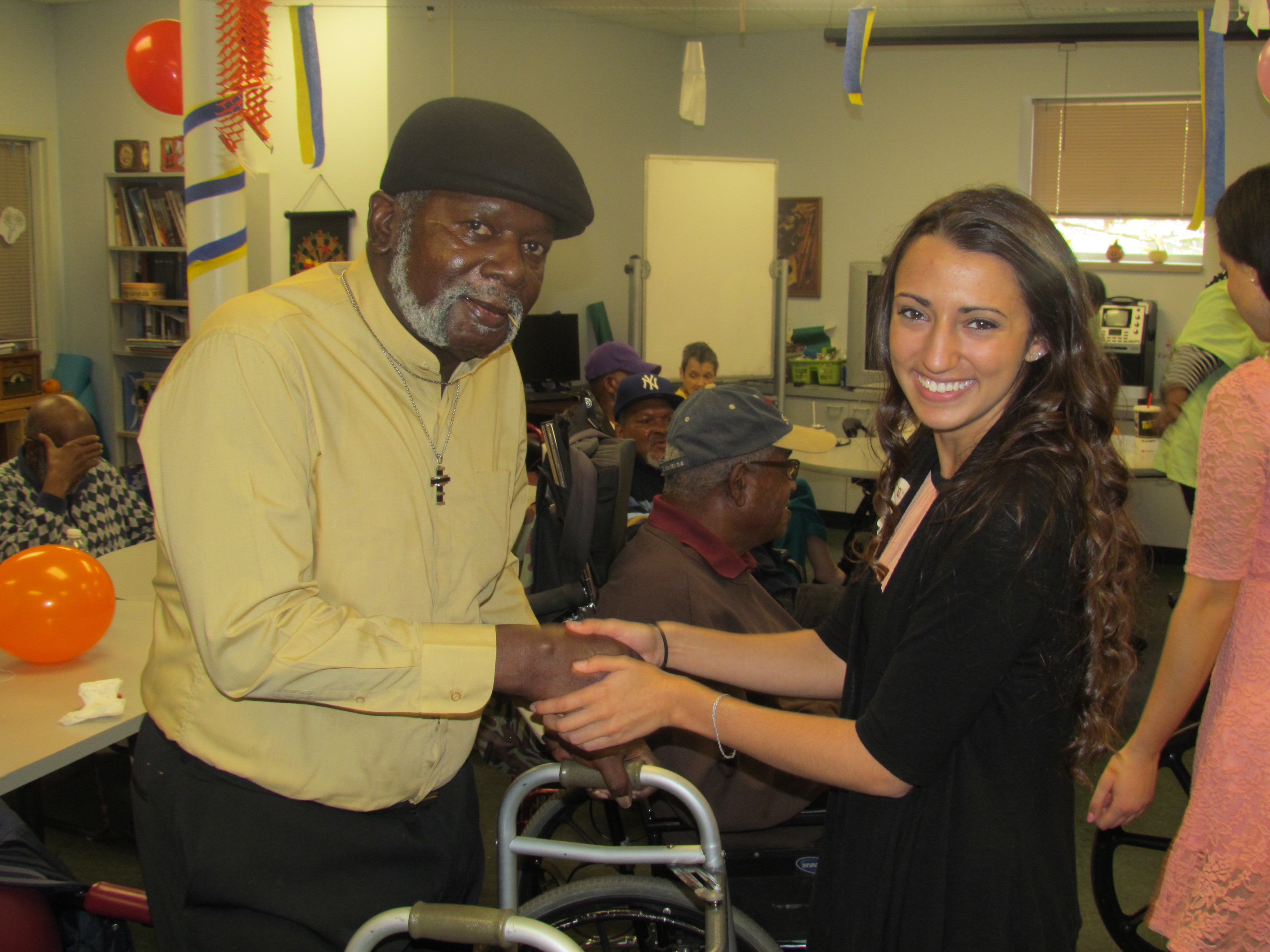 The provision of high quality care for older adults and children, enhanced by purposeful intergenerational programming, with a focus on improved quality of life.
Creation of a "hub" in the PACT neighborhood for caregiver support, education and community outreach.
Opportunity for students to learn how to care for vulnerable populations across the lifespan in a community setting.
Provision of health and wellness programming for the attendees, their families, and members of the surrounding community.
Furthering OSU's mission of learning, discovery and engagement.
Enhanced collaboration opportunities among various OSU colleges in research, education, and training consistent with the One University goal.
Opportunity for faculty to teach courses (on-site) in a unique community setting.
Creation of an innovative interprofessional care plan model that is replicable across care settings.
Unique training/placement venue for graduate, professional and undergraduate students from multiple disciplines to gain immediately replicable interprofessional and intergenerational practice skills.
Formation of a unique and innovative platform for developing and securing interprofessional research grants.
The Champion Intergenerational Center will be operated as a University/Community partnership as a model in child and adult care, serving children, adults and caregivers throughout Central Ohio.
Community Partners
Lead Colleges
The Colleges of Medicine, Social Work and Nursing share a strong philosophical commitment to this vision and through written agreement will provide administrative oversight and ongoing financial support for staffing and daily operations of intergenerational and interprofessional programming at the Center, which includes:
On-site intergenerational program manager to develop and administer purposeful intergenerational and interprofessional initiatives.
On-site OSU teaching, research, and service, and wellness and prevention programming.
The Office of Geriatrics and Gerontology in the College of Medicine has been actively involved in leading this initiative forward, and will continue to be involved in administrative capacities once the Center is established. See
http://ogg.osu.edu

The overall mission of the Office is to foster through teaching, research and consultation the cost effective delivery of high quality health and social services to meet the needs of society's older citizens. The Office strives to provide coordinated education, research, practice, and service opportunities in geriatrics and gerontology while enhancing and supporting the initiatives of individual departments, schools and colleges across the OSU campus to meet the demographic imperatives of our aging society.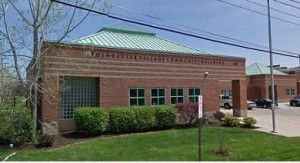 Location
Former Poindexter Community Building, adjacent to University Hospital East
240 N. Champion Avenue, Columbus, Ohio 43203
See the preliminary floor plan drawing here.
Serving
Each weekday, approximately 56 children and 50 older adults will be in attendance at the Center.
OSU Faculty Collaborative Opportunities
Follow this link to review ideas for interprofessional and intergenerational teaching, research and outreach efforts that could take place at the Center. These initiatives represent the interests of a core group of interprofessional OSU faculty members when asked "what could be" at the proposed Intergenerational Center. With the primary focus on intergenerational initiatives and what's best for the older adults, children and families that look to the Center for their care, this overview will be used to guide priorities, discussions, and the creation of intergenerational programming curriculum/activities, associated research, and teaching efforts that will take place at the Center.
Final planning and renovations for the project are leading toward the 2015 opening. If you would like additional information, please don't hesitate to contact Cynthia Dougherty, Intergenerational Program Manager, at
Cynthia.Dougherty@osumc.edu
or 614-685-8602.