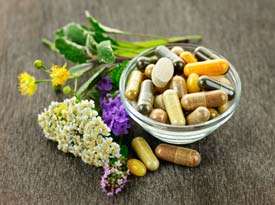 Do you take herbal remedies or dietary supplements? Do your patients use supplements? If so, you won't want to miss out on the new
Herbs and Dietary Supplements Across the Lifespan
on-line distance education program created by the
Center for Integrative Health and Wellness
.
Herbs and dietary supplements are used by people of all ages, incomes, educational levels, races, and ethnic backgrounds. In fact, according to a report from the
American Botanical Council (ABC)
in their
HerbalGram
on-line magazine, total sales of herbal products in the United States increased by 5.5 percent in 2012, reaching nearly $5.6 billion, with the largest portion of money being spent on vitamins and minerals. Unfortunately, most people use herbs and supplements without the benefit of professional advice.
Don't miss out on this excellent opportunity to increase your knowledge about herbal remedies and dietary supplements! There are 14 modules to choose from, each with evidence-based resources. You will learn about common definitions for herbs and supplements and how to discuss their use. We'll also help you figure out when to recommend, tolerate, or monitor supplements for your patients and, if you're a consumer, when to avoid using supplements.
To view the program and a description of all of the modules,
click here
. If you would like more information about the Center for Integrative Health and Wellness, e-mail them at
cihw@osumc.edu
.
---
The sun was shining and a light breeze rustled the leaves as almost 300 volunteers excitedly waited to find out what they would be doing to help build a multigenerational playspace. "Will I help put together play equipment?" "Will I paint a fence?" "Will I help transport that mountain of mulch to the play area?" The answer, of course, was yes to all of the above!
The playground, sponsored by
Kaboom!
, a national non-profit that envisions play space for all Americans and a grant from the Humana Foundation through their
Playful City USA Program
, is just one of the many pieces being pulled together to create an exciting and innovative Intergenerational Center in the PACT redevelopment area on the near east side of Columbus.
A collaboration between
Columbus Early Learning Centers
,
National Church Residences
, and the
Ohio State University
,
the Center will provide high quality care and support for approximately 56 children, 50 older adults, and their families each day. Additionally, the Center will have an on-site intergenerational program manager, and a classroom where OSU faculty can teach courses for OSU students and conduct interdisciplinary and intergenerational studies. The center will serve as a neighborhood "hub" for community outreach...........and so much more.
If you would like to learn more about the Intergenerational Center,
click here
.
---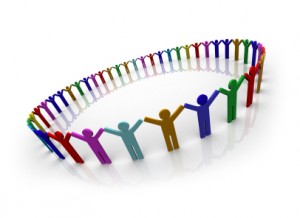 In May of 2013, over 50 faculty, staff and students in the field of aging from nine different colleges, departments, and initiatives came together to build relationships across campus around aging; learn about aging education, research and clinical activities across campus; and think about "what could be" at Ohio State. A strong theme identified in this meeting was that in a "perfect world," OSU would have a centralized, campus-wide
Center on Aging
that would bring together:
education
research,
clinical/healthcare,
community, and
other initiatives and programs in aging.
In response to these interests, the Office of Geriatrics and Gerontology has begun to gather information for the creation of a virtual "hub" resource about the programs in aging across the OSU campus that fall into the categories listed above. The hub would be a place where faculty, students, and community members could identify others with like interests in order to continually build upon the University's many dynamic programs, services and broad expertise in aging. In order to do this, we need your help!
If you are a faculty member, staff or student at The Ohio State University and have an interest in the field of aging, we'd love to hear from you! To get started, just
e-mail Michelle Myers
with your information and we'll begin the process of getting the information on-line. The goal is to launch the virtual "hub" in Spring 2014. Once it is available, we'll be sure to share it with all of you.
---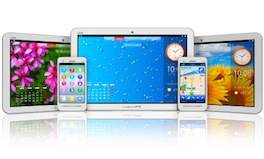 The Office of Geriatrics and Gerontology is now on
Facebook
! Check us out on Facebook and learn about all of our programs, including new programs and opportunities for continuing education. We might even offer discounts for some of our on-line distance education programs! Of course, we will also post about newsworthy issues in aging including health care policy, research in geriatrics, and anything else that catches our eye that we think you should know about. You might also visit us so that you can find out when important events, conferences, and dates related to geriatrics and gerontology are happening. For example, when is the American Geriatrics Society annual meeting? Is there a community service event helping older adults in your area? When is Grandparents' Day? We will even share really neat event videos and photos along the way.
I'm sure you can tell that we are very excited about our social media début and hope you will enjoy checking in with us periodically!
---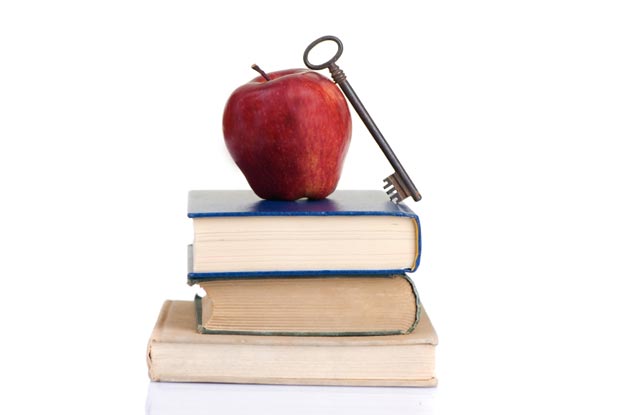 The past couple of years have seen the OSU College of Medicine Geriatric Stude
nt Interest Group (GIG) grow with the enthusiastic and dedicated leadership of a group of medical students passionate about caring for the older population. The GIG boasts several medical students who are
MSTAR
scholarship recipients, or are applying for this prestigious award, which is administered by the
American Federationfor Aging Research (AFAR)
and the
National Institute of Aging (NIA)
.
The GIG meets approximately every 3 months over the academic year, and they have wonderful events planned such as:
Geriatric education lectures,
Panels of specialists working with geriatric patients,
Discussions with geriatricians,
Shadowing opportunities in specialties dealing with geriatrics (orthopedics, anesthesiology, etc.),
Community service projects, and
Research and scholarship opportunities in aging information sessions.
If you are interested in learning more about the OSU College of Medicine Geriatric Student Interest Group, would like to donate your time to participate in a panel or provide a shadowing experience for a medical student, or otherwise participate in the GIG,
let us know
.
---
The Office of Geriatrics and Gerontology is excited to welcome Dr. Tanya Gure to the Wexner Medical Center! Dr. Gure joined the Division of General Internal Medicine in October as the Section Chief in Geriatrics; she will see patients out of the Morehouse clinics. She received her medical doctorate from The Ohio State University College of Medicine in June of 2000. She went on to complete an Internal Medicine Residency at Yale University and more recently, a Geriatric Fellowship at the University of Michigan. While at the University of Michigan, she obtained advanced training in biostatistics and clinical epidemiology through the Robert Wood Johnson Clinical Scholars Program. Dr. Gure is board certified in internal medicine and geriatric medicine.
As Section Chief of Geriatrics in the Division of General Internal Medicine, Dr. Gure will further develop the clinical and education programs of Geriatrics. She also comes from a rich academic environment of clinical care and research focused around older adults, and is eager to connect with those elements and resources here at OSU. Her research interests include understanding the role of cognition in health-related outcomes for older adults with cardiovascular disease, and developing interventions to provide comprehensive care to vulnerable older adults with multi-morbidity. Dr.Gure has made multiple presentations around the country, and has published in several peer-reviewed journals.
We look forward to helping Dr. Gure meet her goals as the new Section Chief of Geriatrics in the Division of General Internal Medicine and working together on future projects to promote geriatrics at The Ohio State University!
---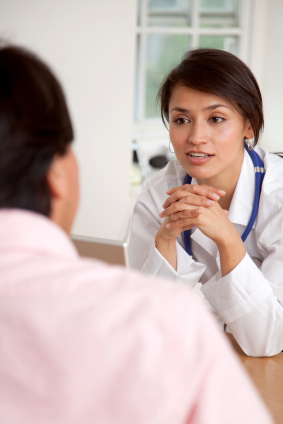 As you may already suspect, the rising prevalence of obesity in the United States may have a direct impact on the overall life expectancy of future Americans. With a seed grant award from the Ohio State University Institute for Population Research, Dr. Hui Zheng, a professor in the OSU Department of Sociology, has set out to study obesity and mortality. In fact, in a recent article published on-line in the
American Journal of Epidemiology
, Dr. Zheng and his co-authors explore mortality risk as it relates to body mass index (BMI) trajectories among older populations, and their findings might surprise you.
Using data from the
National Health and Retirement Study
, which studied over 9,000 adults between the ages of 51 and 61 for 16 years, Dr. Zheng and colleagues have discovered that people who were slightly overweight but kept their weight relatively stable were more likely to survive another 16 years. Furthermore, the effects of obesity are much more negative for the younger population than the older population. Perhaps this is because as we get older, we are more likely to get diseases (like cancer) and other illnesses that may actually benefit from having a little extra weight to counteract the dangerous weight loss some illnesses and diseases may cause.
The moral of the story is that a better assessment of life expectancy should include an assessment of weight over time as opposed to how much a person weighs at any one point in time.
This article is available for your review in the
American Journal of Epidemiology (Vol. 178, No. 11)
.
---
At The Ohio State University, history is being made. For the
first time
, a neurological pacemaker was implanted into an Ohio woman suffering from Alzheimer's disease this past October 2013. The pacemaker sends electronic signals to wires implanted into the brain in an effort to regulate abnormal brain functions associated with Alzheimer's disease. In fact, neurological pacemakers are being used to improve the diagnosis of other neurological disorders too, such as
Parkinson's disease
.
Although patients with severe neurological diseases may not regain their independence, the hope is that this relatively new treatment will help patients have better quality of life and decreased physical disabilities.
To learn more about the Deep Brain Stimulation (DBS) Program at The Ohio State University Wexner Medical Center,
click here
.
---