A common and dangerous problem, falls is among the most serious issues facing our aging population. Unfortunately, the rate of fall-related injury and death has risen significantly over the past decade. The good news is that we know that falls are not a normal part of aging. Therefore, we know that falls can be prevented, and older adults can and deserve to live a healthy, independent life.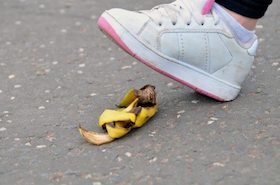 One-third of adults 65 and older fall each year, with 1 in 10 falls resulting in a serious injury. In fact, falls are the leading cause of injury-related visits by older adults to emergency rooms, and are the most common cause of non-fatal injuries that result in hospital admissions for older adults. Falls are also the leading cause of injury deaths in older adults.
The cost of falls in hospitals, nursing homes, and other long term care is significant, too.
Learn more about age related changes, risk factors for falls, evaluation and interventions in our new "Falls and the Older Adult" module recently released in the Topics in Gerontology Program. Whether you are a social service professional, community provider, or a clinician providing direct care for older adults, you will find this module insightful as you consider this important quality of life issue of aging.
---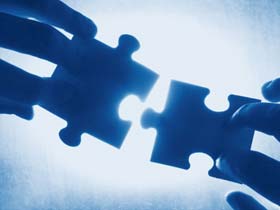 Join us for the Evelyn Pintz Grand Rounds and meet visiting scholar Louise Aronson, MD, a noted scholar in aging from the University of California, San Francisco (UCSF)!
Public Medical Communication:
A New Skill Set for 21st Century Health Professionals

Dorothy M. Davis Heart & Lung Research Institute
May 1st, 2014
7:30am
Room 170

The digital revolution of the last twenty years has created a "new communications ecosystem" and transformed how we learn and communicate. This talk introduces the new skill set and field that have emerged within medicine in response to these broader societal transformations. Called Public Medical Communication (PMC), it includes writing, speaking and use of social media by health professionals about medicine and health care and expands communication in medicine for the public, policymakers, and colleagues across specialties and health professions. From this talk, you will learn to:
Describe the emerging field of Public Medical Communication (PMC),


Consider how health professionals can use PMC for advocacy, education, research dissemination, career advancement and to fulfill medicine's social contract, and


Describe 5 techniques you can use to communicate/write effectively about health and health care.
Dr. Aronson is an associate professor in the UCSF Division of Geriatrics, associate editor for the JAMA Care of the Aging Patient series, and Director of Public Medical Communication for the Program for the Aging Century. She also directs the Northern California Geriatric Education Center, which provides geriatrics training to health professionals and trainees across northern California, the UCSF Medical Humanities program, and the Pathways to Discovery Program, UCSF's research and scholarship career development program for students, residents and fellows. Clinically, she provides primary and palliative care to older adults through a Housecalls Program, which serves homebound older adults in underserved areas of San Francisco.
This meeting is free and open to the OSU faculty, staff and students; no registration required. Thet lecture will also be viewable from your computer. For more information about Dr. Aronson's, view her
on-line profile
.
---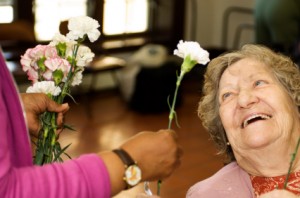 Gain experience working with older adults and promoting a healthy lifestyle!
Volunteers are needed to help National Church Residences champion healthy lifestyles for the older adults living in National Church Residences housing sites. Volunteer qualities include kindness, patience, communication, organizational and motivational skills.
Volunteers will be paired with seniors living in National Church Residences sites in the Columbus area. Prior to meeting the senior, volunteers will receive training on health coaching. Subsequently, volunteers will touch base with their seniors on a weekly basis, actively working with the senior to set goals in an effort to help the senior take more responsibility for their health and wellness. Throughout the program, volunteers will have a National Church Residences point person to whom they will report and who will provide support to the volunteer.
When:
April 15 – July 9, 2014
May 1 – July 24, 2014
June 1 – August 24, 2014
Time Commitment:
12 weeks
1 – 2 hours/week
Where:
Stygler Village – 140 Imperial Dr., 43230
Avondale – 5215 Avery Road, 43016
Worthington Court – 5861 Roche Dr, 43229
For more information contact:
Stacey Kyser
(614) 273-3755
skyser@nationalchurchresidences.org
---

Leaders in the field of biology and aging will come together in early May 2014 to discuss strategies for identifying mechanisms for aging and developing therapeutics with an ultimate goal to help people maintain good health as they age. Sessions will cover topics on the mechanisms and pathways of aging, cognition and memory decline, biomarkers of aging, and many more. A panel discussion on aging research for the next 10 years will also be held.
May 4 – 7, 2014
The Scripps Research Institute
Jupiter, Florida

For more information or to register, go to
aging.scripps.edu
.
---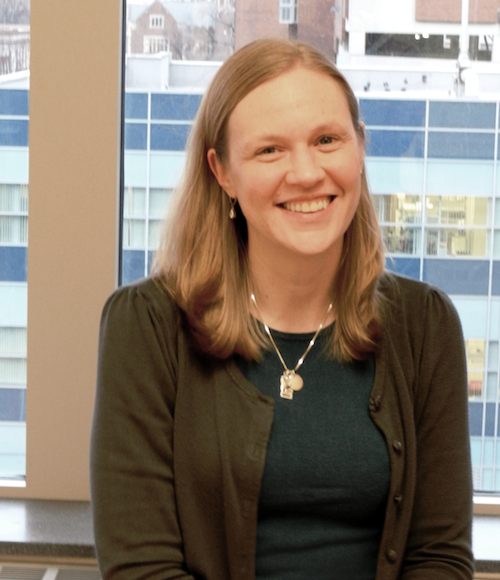 In 2013, Dr. Burd joined the Ohio State University Departments of Molecular Genetics and Cellular and Molecular Biochemistry, and is currently an assistant professor in these departments. She received her education from Miami University in Oxford, Ohio in microbiology, continuing her education in Cell Biology at the University of Cincinnati. Subsequently, she completed post-doctoral work in Virology and Genetics at the University of North Carolina at Chapel Hill. Dr. Burd was recently designated as a "Future Leader in Aging Research" by the Gerontological Society of America (2012), of which she is a member. She is also a member of the American Association of Aging and is an ad hoc reviewer for
Aging Cell
,
Pigment Cell & Melanoma Research
,
PLOS ONE
, and the
Journal of Clinical Investigation
.
Dr. Burd is interested in the development of cancer models and the study of Melanoma, senescence and aging, and in understanding regulation of the INK4/ARF locus. Her current research seeks to assess the potential of
p16INK4a
to serve as a quantitative marker of biological fitness in patients, focusing on the molecular balancing act governing p16
INK4a
expression in cancer and aging. She is currently working on several other research projects, and has contributed to and/or authored more than 15 articles.
To view Dr. Burd's profile and/or connect with Dr. Burd,
click here
.
---

Interested in learning more about caring for our aging population? You're in luck! The next OSU S.A.G.E. Series course "Case Studies in Clinical Gerontology" begins June 16, 2014 and ends August 1, 2014. Students who have taken this course say it is their favorite in the 3-series OSU S.A.G.E. Series! Furthermore, a majority of students taking this course say they have used the course resources in their current job, and feel that they are now better able to pursue professional advancement in the field of aging.
There are a total of 3 courses in the OSU S.A.G.E. Series on-line distance education program, which may be taken in any order. For more information, go to the
S.A.G.E. website
. If you are interested in pursuing other on-line aging education offerings, please travel to the
OSU Office of Geriatrics and Gerontology
website.
---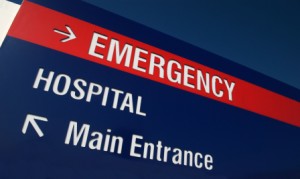 The OSU Department of Emergency Medicine has recently published important research related to the care of older adults in the acute clinical setting. Drs. Jeff Caterino and Lauren Southerland co-authored a paper (in press) in the
Journal of the American Geriatrics Society
:
Betz M.E., Ginde A.A., Southerland L.T., and Caterino J. M. "Emergency Department and Outpatient Treatment of Acute Injuries among Older Adults in the United States, 2009-2010." JAGS. 2014 (in press)
Furthermore, in the May edition of
Trauma Reports
, an article by Dr. Southerland and two OSU Emergency Medicine residents will appear about fractures in the elderly:
Southerland LT, Barrie M, and Falk J. "Fractures in Older Adults." Trauma Reports. Vol. 15, no. 3. (May 2014): 1-16

Also, the Department of Emergency medicine is on track to open a Geriatric Emergency Department in January of 2015. If you are interested in collaborating on this project by assisting with the protocols being developed, e-mail Michelle Myers at
michelle.myers@osumc.edu
and she will forward your contact information to the appropriate Emergency Medicine personnel.
Click here
for more information on the Department of Emergency Medicine.
---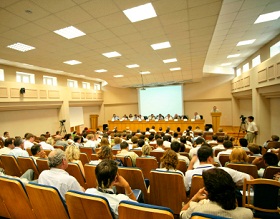 The recent Ohio Association of Gerontology and Education (OAGE) conference,
The Faces of Aging: Resilience
, was
held in late March in Dayton, Ohio, and several faculty, staff and students from The Ohio State University attended. In
fact, congratulations go to
Matt Fullen
from the OSU College of Education and Human Ecology for winning the Dr. Jerome Kaplan Graduate Outstanding Paper Honors prize for his paper "Using Strengths-Based Counseling to Promote Wellness and Resilience."
Other OSU presenters included:
Julie Maurer, Program 60 Coordinator at OSU presented "Older Workers Seeking Jobs: Challenges and Opportunities" and "Using technology to improve access to higher education for mature audiences: A best practice at The Ohio State University,"

Dr. Katey Price, a recent PhD graduate from the OSU School of Communication and now teaching at Lake Superior University presented "Family Caregiver Identity Gaps and the Progression of Alzheimer's Disease,"

Elizabeth Jones, PhD candidate in the OSU School of Communication and Regina Bonfiglio, an undergraduate student from OSU in history presented a poster on "Exploring Connections between Resilience and Middle-Aged and Older Adults' Weight Management Behaviors,"

Susan Bush, a graduate student in the OSU College of Social Work presented a poster on "Coping with Chronic Health Conditions," and

Dr. Sharon Flinn, PhD, OTR/L from Occupational Therapy and Dr. Meg Teaford from the School of Health and Rehabilitation Science presented a poster on "Resilience, Coping with Stress, and Arthritis Pain."
Don't miss out on the 39th OAGE Annual conference next April 24th, 2015 in Bowling Green, Ohio! Visit the OAGE website for more information.

---
According to the
National Council on Aging (NCOA)
, total federal funding for aging programs is projected to increase by almost $942.6 million in FY15. If approved, a total of 7 federal programs in aging would receive increased funding whereas 4 would see decreases in their budgets. An additional 20 more federal programs in aging would not see any FY15 budget changes. Unfortunately, the Administration includes cuts to Medicare over the next 10 years, and calls for shifting the burden of costs onto beneficiaries, which could be problematic for seniors. The aging programs projected to receive additional funding include the following: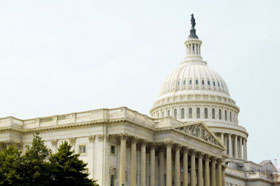 Adult Protective Services / Elder Justice
Aging & Disability Resource Centers (ADRCs)

White House Conference on Aging
Section 202 Housing for the Elderly
Housing Counseling
Commodity Supplemental Food Program
Supplemental Nutrition Assistance Program (SNAP)

Aging programs that may lose funding and/or be merged into other existing programs include:
Senior Community Service Employment Program (SCSEP)
Low-Income Home Energy Assistance Program (LIHEAP)

Community Services Block Grant (CSBG)
Discretionary funding was requested for expanding the Elder Justice Initiative in the Adult Protective Services program. While a request was made to make ADRCs funding mandatory as opposed to a mixture of mandatory and discretionary funding, as was the case in recent years. On the program administration front, the SCSEP program currently housed in DOL would be transferred to ACL, and funding would be significantly reduced for this particular program. Furthermore, the Senior Corp program would be merged with Americorp programming, which already has a foster grandparents program, senior companion program, and volunteer programs; funding would decrease for the Senior Corps program under the Americorp umbrella.
For more information on President Obama's budget for the 2015 fiscal year,
click here
.
---