OAGE 2014 Annual Conference Presentations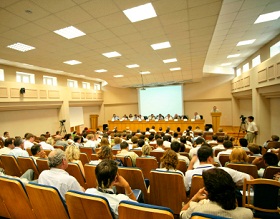 The recent Ohio Association of Gerontology and Education (OAGE) conference,
The Faces of Aging: Resilience
, was
held in late March in Dayton, Ohio, and several faculty, staff and students from The Ohio State University attended. In
fact, congratulations go to
Matt Fullen
from the OSU College of Education and Human Ecology for winning the Dr. Jerome Kaplan Graduate Outstanding Paper Honors prize for his paper "Using Strengths-Based Counseling to Promote Wellness and Resilience."
Other OSU presenters included:
Julie Maurer, Program 60 Coordinator at OSU presented "Older Workers Seeking Jobs: Challenges and Opportunities" and "Using technology to improve access to higher education for mature audiences: A best practice at The Ohio State University,"

Dr. Katey Price, a recent PhD graduate from the OSU School of Communication and now teaching at Lake Superior University presented "Family Caregiver Identity Gaps and the Progression of Alzheimer's Disease,"

Elizabeth Jones, PhD candidate in the OSU School of Communication and Regina Bonfiglio, an undergraduate student from OSU in history presented a poster on "Exploring Connections between Resilience and Middle-Aged and Older Adults' Weight Management Behaviors,"

Susan Bush, a graduate student in the OSU College of Social Work presented a poster on "Coping with Chronic Health Conditions," and

Dr. Sharon Flinn, PhD, OTR/L from Occupational Therapy and Dr. Meg Teaford from the School of Health and Rehabilitation Science presented a poster on "Resilience, Coping with Stress, and Arthritis Pain."
Don't miss out on the 39th OAGE Annual conference next April 24th, 2015 in Bowling Green, Ohio! Visit the OAGE website for more information.