By participating in research, older adults have a more active role in their own health care. Those who participate in a research study become partners in scientific discoveries that may help themselves and future generations lead healthier lives.
ROAR, the
Recruiting Older Adults into Research
Program, seeks to engage older adults in clinical research using aging services and public health networks as trusted sources of information. ROAR is a collaboration of the
Administration for Community Living (ACL)
,
Centers for Disease Control and Prevention (CDC)
, and the
National Institute on Aging (NIA)
.
ROAR is currently focused on encouraging older adults to participate in research of all kinds by encouraging them to join the
National Institutes of Health (NIH)
sponsored research study volunteer registry
ResearchMatch.org
. ResearchMatch is a secure connection between researchers and volunteers. Researchers can invite volunteers to participate in their study that may be a good fit; however, names and contact information are not released until volunteers indicate they would like to know more about the study and agree to release the information in their ResearchMatch profile to the researcher.
Why Participate in Clinical Research?
Older adults interested in participating in research can register with any of the following ROAR registry partners:
Of course, opportunities to join a research study may not always be available and not every study is a good match for everyone. But new studies are launched every month and so it is still important for older adults to record their information in research registries such as ResearchMatch so that they can be engaged as soon as a research opportunity arises.
If you work with a group of older adults and would like to make them aware of the importance of research, you might want to explore the following links for more information about the ROAR initiative:
OSU StudySearch
or contact
Rose.Hallarn@osumc.edu
who is the ResearchMatch Institutional Liaison at OSU and the Program Director for Participant Recruitment and Retention.
---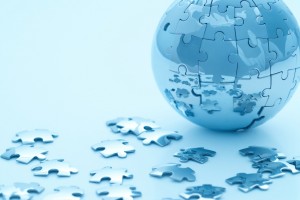 Don't miss out on your chance to attend the 41st
Association for Gerontology in Higher Education (AGHE)
annual conference! The conference includes meetings, events, and a variety of topics to be covered that are sure to catch your attention. Learn about Alzheimer's disease education for healthcare workforce, or how to obtain and survive your first academic position, or why evaluating workforce competencies in aging services marketplace makes sense, and much more.
The Changing Face of Aging Around the World
February 26 – March 2015
Sheraton Nashville Downtown
Nashville, Tennessee
Resister
by January 16th, 2015 for discounted prices!
The overriding purpose of this meeting is to discuss ideas and issues in gerontological and geriatric education and will be most beneficial to educators, clinicians, administrators, researchers, and students in the field of aging. For more information and to register, go to the
AGHE website
.
---
You may recall from a previous newsletter that the Colleges of Medicine, Nursing and Social Work are leading a collaboration to create the new Intergenerational Center that will be located in the Near East Side of Columbus, just blocks from University Hospital East. Cynthia Dougherty, Intergenerational Program Manager, has been working with university and community partners to prepare for the Center's opening later this spring – 2015 is sure to be an exciting year for us,
Columbus Early Learning Centers
, and the
National Church Residences Center for Senior Health
.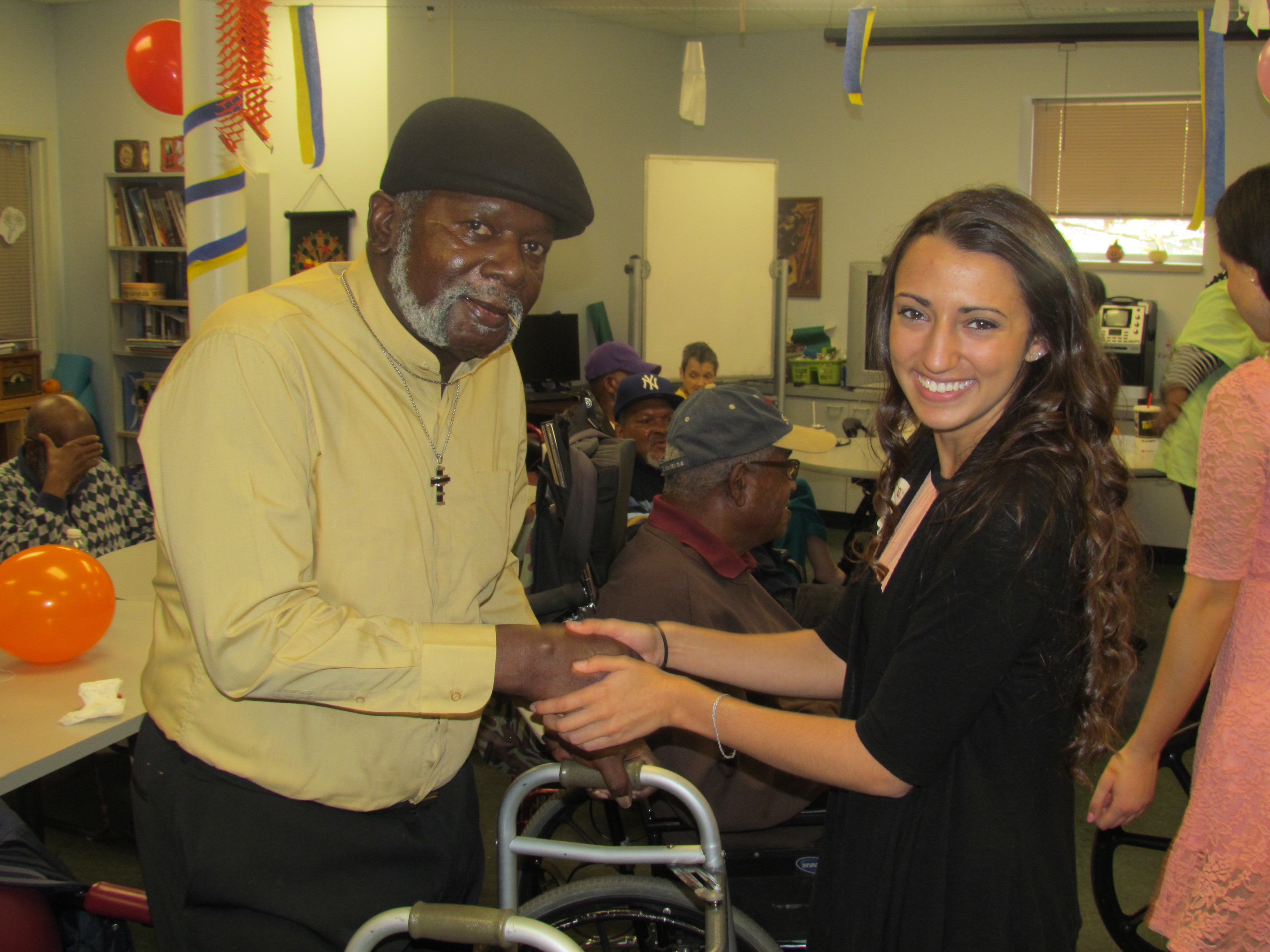 Already, those in the Office of Geriatrics and Gerontology, with the help of a couple of Master of Social Work students, have begun to lay the foundation for the educational, clinical training, and research opportunities for health science students and others across campus. This semester students interested in working with older adults around exercise science and kinesiology will lead adult day participants through personalized fitness plans, in addition to teaching small group fitness classes. Medical students have already visited and will return to remind the kids that leading a healthy lifestyle starts now. Through the 5-2-1-0 Healthy Kids! Program preschoolers learned about the importance of having 5 fruits and vegetables a day, having 2 or fewer hours of screen/TV time a day, taking part in at least 1 hour of physical activity each day, and having 0 sugary drinks. One highlight of the fall was the Senior Prom. Student volunteers from the three lead colleges joined older adults in an afternoon of dancing and fun. Some participants said they wished they could do that all the time and that they loved having the energy and smiles of the 'young folks' in the Center.
If you are interested in volunteering or being otherwise involved, Cynthia would like to hear from you. Please call or email her if you are:
a faculty member who would like to propose interprofessional or intergenerational research, education, or service opportunities;

interested in teaching a course in the Center's classroom;
a student interested in independent study or volunteer opportunities;
someone who would simply like to learn more about the Intergenerational Center or take a tour.
Cynthia can be reached at
cynthia.dougherty@osumc.edu
or (614) 685-8602. Find out more about the
Intergenerational Center
on the Office of Geriatrics and Gerontology website. We will be updating the website over the next few months, so bookmark the page and visit often!
---
The Clinical Neuroscience Laboratory is conducting a study on lifestyle changes and health in older adults. We are looking for individuals between 60-74 years of age. Participation involves 4 free workshops on health and lifestyle education and 2 assessments of thinking abilities. Parking covered. Participants will be compensated for their time. If interested, contact
ra@clinicalneurosciencelab.com
or (614) 292-9568. For more information, visit
http://bit.ly/CNLongoing
.
---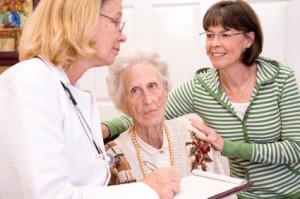 The Centers for Disease Control and Prevention reports that as late as December 2014, ". . . all national key flu indicators are elevated and about half of the country is experiencing high flu activity." They go on to say that these early indicators point towards a severe flu season, especially when considering people aged 65 or older and young children. Flu symptoms include fever, cough, sore throat, runny or stuffy nose, body aches, headaches, chills, fatigue, and sometimes vomiting and diarrhea. These symptoms on their own are concerning for the older adult, and may lead to additional complications such as pneumonia, bronchitis, sinus infections and ear infections. Unfortunately, approximately 90% of seasonal flu-related deaths and 40-50% of flu-related hospitalizations occur in people aged 65 years old or older.
How can we protect our older adults from getting the flu? The first recommendation is for all older adults to get the flu shot. Older adults actually have the choice of 2 flu shots this year, the regular dose vaccine or a higher dose vaccine that has been especially designed for older adults and has the potential to increase antibody production. That said, the CDC has yet to confirm that this higher dose vaccine works significantly better than the lower dose vaccine in older adults. Other steps older adults should take to protect against getting the flu include practicing good health habits like covering coughs, washing hands, and staying away from people that are sick. Finally, the older adult that develops flu-like symptoms should seek medical advice sooner rather than later to see if there is medical treatment or antiviral drugs that can help.
In this severe flu season, helping your older family members, friends and, of course, yourself protect against flu is not something to be taken lightly; for older adults getting the flu can be a matter of life or death.
For more information about the 2014-2015 flu season,
click here
.
---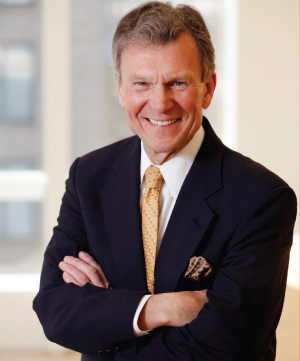 The Ohio State University College of Social Work
is sponsoring the 2015 Robert J. O'Leary Memorial Lecture with presenter Tom Daschle. Since leaving the Senate, he has written two books on healthcare:
Critical: What We Can Do About the Health-Care Crisis
and
Getting it Done
, an accounting of the process of how the Affordable Care Act was enacted. Please join us as we welcome Senator Daschle!
Monday, March 23, 6pm
Ohio Union at The Ohio State University
1739 N. High Street
Columbus, OH 43210
For more information, contact the event coordinator at 614-247-7385 or haas-gehres.1@osu.edu.


---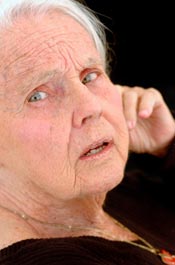 According to the
Alzheimer's Association
, as of 2014 approximately 5.2 million adults 65 years old and older in the U.S. have Alzheimer's disease, the most common form of dementia. Of that number, over 3 million are women, and just under 2 million are men. These numbers are expected to nearly triple from 5 million to as many at 16 million by the year 2050 due to the growth of the aging population, unless medical breakthroughs can slow or stop the disease.
So, who are these older adults with Alzheimer's disease? An Amsterdam-based portrait photographer, Alex Ten Napel, may be able to shed some light on this issue through his wonderfully beautiful and heartbreaking black and white photographs of people with Alzheimer's. Taken at a Dutch nursing home, he often waited for hours for the picture he wanted with the intention of showing another reality of people with Alzheimer's disease. The end result is a striking reminder to not lose site of the
person
who has Alzheimer's disease while we continue to improve care and expand our knowledge of this devastating illness.
For the complete Huffington Post article about Alex Ten Napel's experience,
click here
. You may also like to review the photographs housed on the
photographer's website
under the heading "Alzheimer's" (scroll down to see).
---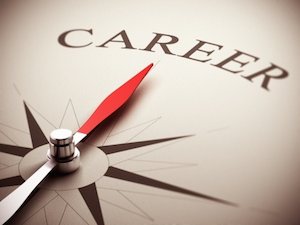 Did you know that the Gerontological Society of America (GSA) provides a
Career Resource Center
for people wishing to become new professionals, or to find new opportunities, in the field of aging? Another resource for careers in aging is the second edition of the
100+ Careers in Gerontology
book that was recently published and is available for purchase through the
Springer Publishing Company
(GSA members use code SPCGSA20 for a 20% discount at checkout).
Working in the field of aging is a rewarding career that is rapidly expanding due to the worldwide aging population. In this field, one has the potential to make a difference in the lives of older adults and in the local, regional and national communities. There are also a wide variety of occupations to choose from in the field of aging as the older population has diverse needs, i.e., some seniors are very healthy and active while others have more healthcare needs. Due to these diverse needs, the multidisciplinary nature of this field allows one to expand professionally in many directions and leads to opportunities where professionals work side-by-side in providing for older adults.
The field of aging includes people who are service providers, health care providers, educators, and/or researchers for and of older adults. Of course, working in the field of aging also gives you a perspective on your own aging, and insight into the aging of your family and friends.
---