Aging Eye Summit a Success!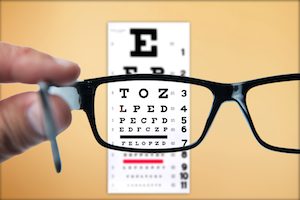 Over 120 people from across the state of Ohio attended the recent
Aging Eye Summit: Shedding Light on Vision Loss
sponsored by
Prevent Blindness
, The
Ohio State University College of Optometry
, and the
Ohio Aging Eye Public Private Partnership (AEPPP)
this past June 2015. And what a wonderfully informative event it was!
The meeting was kicked off with a welcome by the Dean of the OSU College of Optometry, Dr. Karla Zadnik, and the Director of the
Ohio Department of Aging
, Dr. Bonnie K. Burman - Co-Chair of Ohio's Aging Eye Private Partnership. Subsequently, attendees were treated to a variety of presentations about improving eye health and treatment outcomes, how the retina works, information about and detection of age-related macular degeneration and diabetic retinopathy, and low vision therapies. Additionally, we were educated about community resources from a panel of experts and provided with brochures and other information we can take back to our older clients including those experiencing vision loss. We were also very moved by the showing of the movie
"Going Blind"
.
If you are a health care worker caring for clients with vision loss or just want to learn more about caring for clients with vision loss, we highly recommend attending next year's
Aging Eye Summit
!
For more information about vision preservation, or to be placed on the list to be notified of
Aging Eye Summits
,
e-mail Laura Schwartz
, Special Projects Coordinator for Prevent Blindness.