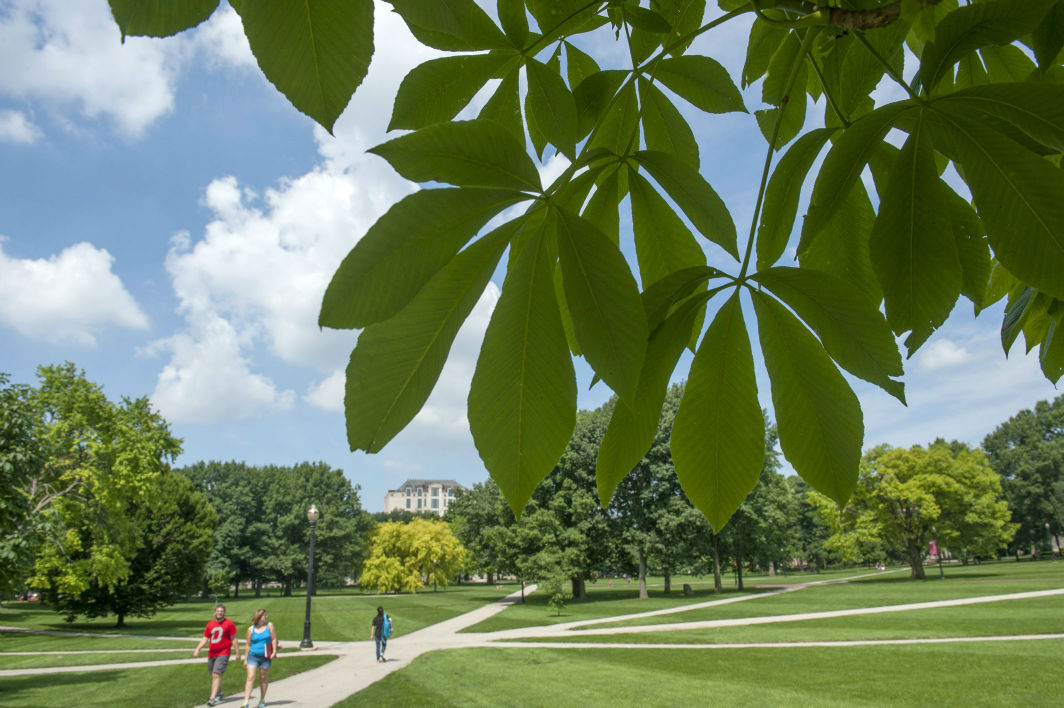 Through this newsletter, we are privileged to share some of the exciting initiatives that have been taking shape over the last few months. As you read on, you will learn about the opening of the new Champion Intergenerational Enrichment and Education Center, a dynamic community collaboration with National Church Residences and Columbus Early Learning Centers. The Center will offer intergenerational programming to foster growth and purpose for all involved, while training future professionals (OSU students) to provide interdisciplinary and intergenerational care and services focused on health, wellness, lifelong learning, and quality of life.
As the Office constantly strives to provide coordinated education, research, practice and service opportunities in geriatrics and gerontology, we are so pleased that more and more graduate and professional students from multiple colleges and departments are choosing to incorporate aging into their educational pursuits. Additionally, we are proud to "meet students where they are" by offering accessible, quality distance education programs in aging such as the
OSU S.A.G.E. Series
,
Topics in Gerontology
, the
SUNSET Program
, the
Health Literacy Distance Education Program
, and the
Professional Service Coordinator Program
.
And, because of the interdisciplinary nature of geriatrics and gerontology, we understand the strength and importance of building collaborations. The Office continues to build partnerships both across the University and across the wider community to advance training opportunities and new discoveries. Maybe you have an idea you would like to explore? We hope you will visit the
Office of Geriatrics and Gerontology web site
and
Aging Connections
often to learn more about faculty, programs, and resources in aging at Ohio State and beyond.
---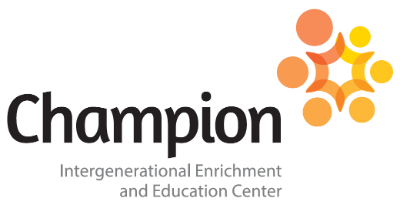 After years of planning, the
Champion Intergenerational Education and Enrichment Center
will open its doors at the end of November! A neighborhood "hub" on the near east side of Columbus, and part of the community redevelopment for this area, the Center will provide care for both children and older adults; Columbus Early Learning Centers are the providers of infant and early childhood education and care and National Church Residences will provide adult day services and care at the Center. Intergenerational programs
will occur for the older adults and children, their families, and the wider
community.
Fully embedded in the academic life of The Ohio State University, the intergenerational and interprofessional education for OSU students at the Center will focus on health, wellness, and lifelong learning as we train the next generation of professionals to care for vulnerable populations across the lifespan. The Colleges of Medicine, Nursing and Social Work are the lead Colleges in this Center initiative, and we look forward to many faculty and students being involved on multiple levels at the Center on a daily basis!
If you'd like to support the Intergenerational Center, consider contributing online by traveling to the secure
Ways to Give web site
. You will also find directions for
making contributions via mail or phone
at this site. Your contribution to the Champion Intergenerational Center can support programming in the following ways:
$25 will help support Healthy Snack & Nutrition Education
$50 will help support Art Supplies
$75 will help support Music Programs
$100 will help support Health & Fitness Activities (Yoga, etc.)
$150 will help support Books & Other Learning Materials
$250 will help support Field Trip(s), (Columbus Metro Parks, Zoo, etc.)
Please contact
Cynthia Dougherty
, Intergenerational Program Manager, for more information if needed.
---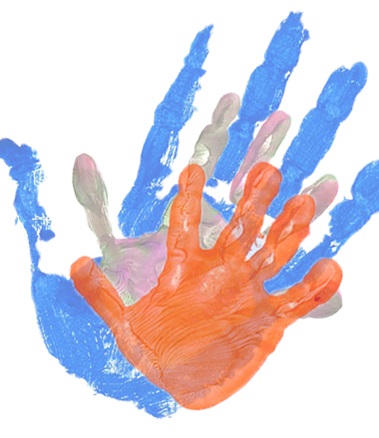 As the new
Champion Intergenerational Center
prepares to open and everyone involved is busy with final details, we wanted to take a minute to celebrate the success of the students who have already been involved with our Champion partners at their current locations. The Intergenerational Program Manager, Cynthia Dougherty, has been working with faculty from across the University to develop training opportunities, volunteer opportunities, and more. Cynthia continues to build relationships and create a menu of interdisciplinary training to include practicum, field, and clinical students from nursing, social work, medicine, and other health sciences colleges/departments.
Already in the past year we have had a MSW student spend 24 hours a week in an administrative field placement, learning about assessment, planning, and program design for the Intergenerational Center. Two Doctorate of Physical Therapy (DPT) students worked with the Intergenerational Program Manager on their capstone projects. They made recommendations for activities and programs for older adults and for intergenerational programming; helped to analyze the physical environment at the Intergenerational Center in order to research and suggest equipment that could be best utilized to support recommended activities and programs; synthesized the best available evidence to develop recommendations in programming to promote interaction between the children and participants in the adult day center; and more. One of the DPT students compared and contrasted Physical Therapy and Exercise Physiology by reviewing the literature and spending time in observation. Also in the last year, more than 30 undergraduate students from Kinesiology spent their course practicum experiences at the Center for Senior Health. They completed the Senior Fitness Test, created individualized exercise prescriptions, helped implement and follow-up on the individualized plans, and led small group fitness sessions. Additionally, students were trained generally on interviewing skills, communicating with older adults, and so on. Students also benefited from interdisciplinary training with a Student Physical Therapist.
Last spring, five groups of students submitted poster abstracts and were invited to participate in the MEDTAPP,
Center of Excellence for Inter-Professional Education and Practice in Promoting the Health and Wellness of Underserved Populations 2nd Annual Symposium
. They shared information about their learning experiences, recommendations for student training in the future, what they learned about working with these vulnerable populations, and more. As we look to the future, plans are in place to have multiple groups of medical students complete their community health projects at the Center and to assist Center participants, their families, and staff as health coaches. Later this month, a group of nursing students will volunteer to help welcome older adults to their new adult day home; this will be the start of an ongoing relationship with the Nursing Students Promoting Initiatives to Reinforce Equality (NSPIRE student group).
For more information about the Champion Intergenerational Center, or to inquire about setting up a student project at the Center, contact
Cynthia Dougherty
.
---
The Ohio State University
Office of Geriatrics and Gerontology
and the
American Association of Service Coordinators (AASC)
have collaborated for more than 10 years to offer the Professional Service Coordinator Program. This online professional development program prepares Service Coordinators to respond to the needs of an ever-increasing low-income aging population in
affordable housing communities
, home to our country's most vulnerable older adults who are often in need of health and social services.
Service Coordinators guide older adults with increasing levels of frailty toward needed services to maintain independent living. They serve more than 500 affordable housing communities in Ohio and 10,000 across the country, touching the lives of approximately 480,000 older adults annually. Due to the projected increase of the older adult population over the next several years, we will see a need for even more Service Coordinators. Furthermore, there is now greater focus on coordination of care, screening of resident needs, and interdisciplinary team involvement, which is changing the Service Coordinator profession and training needs.
Thanks to an OSU Outreach and Engagement grant, the OSU Office of Geriatrics and Gerontology is now working with AASC to redevelop and newly design training to meet the professional needs of Service Coordinators that will include learning modules on:
Professional Conduct and Ethics
Communications
Conflict Resolution
Quality Assurance
Federal Programs
Diverse Lives
Resident Screenings
Mental Health Issues
Guiding Behavior Change
Health Literacy
And More
Does a career in Service Coordination sound interesting to you?
For
more information
contact
Jessica White
in the Office of Geriatrics and Gerontology, or contact the
American Association of Service Coordinators
.
---
At the Office of Geriatrics and Gerontology at The Ohio State University, we are enthusiastic about providing education for administrators, direct care staff in long-term care and health care, social service providers, clinicians, policy makers, community providers and others who serve older adults about aging-related issues.
What are the myths and realities of aging?

How should you respond when someone is grieving?

What do you do if a resident falls on your watch?

These are just a few of the topics we cover in our online distance education programs where you or your employees can gain knowledge to support your work and interactions with older adults. There are so many benefits of distance education, too!
Opportunity to study subjects not available in your immediate area,
Flexibility to complete classwork when convenient and work at your own pace,
Online classes typically cost less than courses taught in classroom environments,
No need to travel to and from classes, and
Convenient way to earn continuing education.
Here are some excerpts from students taking the
OSU S.A.G.E. Series
online distance education program about the value of their educational experience:
I was nervous about getting back into school and worried about the time it would take to participate [but] have been extremely happy with the format that the Sage classes offer their students.

I have never taken an online class before and was hesitant about the "lack of interaction," but found I could just as easily interact with my classmates and professors.

The Sage classes really have given me a deeper understanding and appreciation of where the industry is today, and where it is heading.

The Office of Geriatrics and Gerontology at The Ohio State University is proud to offer these programs as valuable resources for important staff training and continuing education suitable for multiple disciplines within the field of aging.
For more information, visit the
Office of Geriatrics and Gerontology website
or call (614) 293-4815.
---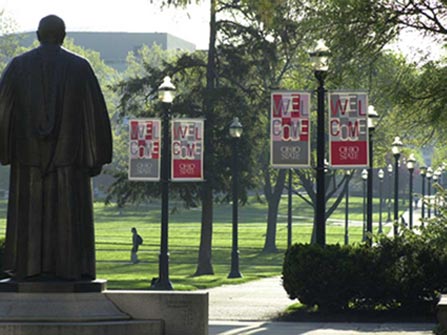 The Graduate Interdisciplinary Specialization in Aging is a university-wide program in which current OSU graduate and professional students are eligible for advanced educational opportunities in the field of aging. After successful completion of 14 hours of course work from a master list of core and elective courses focused on aging issues, the Specialization in Aging is noted on students' transcripts. A coordinating committee made up of OSU faculty from 9 Colleges across campus meets annually to assess the master list of courses and generally update the Specialization. This year Holly Dabelko-Schoeny from the College of Social Work and Monica Robinson from the School of Health and Rehabilitation Sciences were welcomed to the committee.
Congratulations to the following students who recently completed the requirements for the Specialization in Aging. Their commitment to serving and caring for older adults will change lives for years to come.
Jessica Bates, Pharmacy
Jessica Dicke, Kinesiology
Sarah Fries, Social Work
Matthew Fullen, Education Studies (PhD)
Caroline Haberthy, Optometry
Elizabeth Hipp, Pharmacy
Jacquelyn McBee, Social Work
Nakyung Rhee, Arts Administration, Education and Policy
---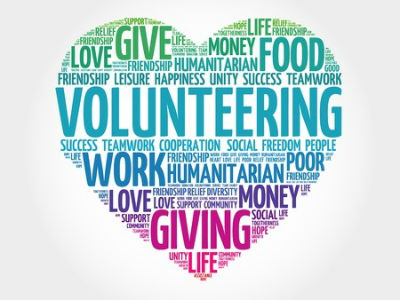 Looking for volunteer opportunities with older adults? Greystone Hospice, based in Worthington, Ohio, is seeking individuals who are interested in volunteering for companionship with hospice patients. Volunteering for hospice is a great opportunity for students entering the social work or medical field, as it provides a valuable exploration experience for those interested in working with the elderly, the terminally ill, or in end-of-life care.
Volunteering for hospice can be very rewarding and is a great way to give back to the community. There are many misconceptions about hospice, and volunteering facilitates better understanding of this service. Greystone Hospice works to ease pain, reduce anxieties, and improve overall quality of life for patients and their loved ones. Our core values include comfort, compassion, dignity, and respect. We serve patients in many counties, including Delaware, Fairfield, Fayette, Franklin, Licking, Madison, Perry, Pickaway, and Union counties.
Volunteers are an extremely important part of our multidisciplinary team. For more information, please contact Sarah Fries, MSW, LSW at Sarah.Fries@greystoneHCM.com or at 614-310-3772.
---
Older adults are at increased risk of experiencing depression, and we are going to start seeing more cases of depression in older adults as the older population expands over the next several years. And older adults living in retirement or health care facilities are much more likely to suffer from depression than those seniors living in the community. Even more sobering is the fact that older adults have the highest rate of suicide of any age group.
We experience many losses as we get older such as reduced income due to retirement, loss of loved ones, loss of physical and sometimes cognitive abilities, and changes in physical living conditions (downsizing). These are just a few of the losses that may occur as we age, and which may lead to depression for older adults. Unfortunately, depression in older adults is under diagnosed by medical professionals as it may be seen as a normal reaction to the losses of older age and/or symptoms may be masked or overlooked due to other health issues. Additionally, older adults may under report their symptoms of depression, interfering with diagnosis.
The Centers for Disease Control and Prevention (CDC) provides a list of symptoms for depression that may help you determine if your older family member or older client is feeling depressed. Here are a few of those symptoms:
Emotionally/Mentally
Expresses feelings of hopelessness, worthlessness, or guilt
Seems irritable or restless
Demonstrates difficulty concentrating, remembering, or making decisions
Physically
Is experiencing insomnia or excessive sleeping
Complains of feeling very tired or less energetic
Is overeating or exhibits loss of appetite
Is suffering from aches, pains, digestive problems, etc.
Socially
Has dropped many activities or interests/hobbies
Is avoiding social situations
The good news is that once diagnosed, older adults respond very well to treatments for depression! View the following resources for more information about depression and older adults:
The American Psychological Association
Centers for Disease Control and Prevention
Hartford Institute for Geriatric Nursing (for clinicians)
HelpGuide.org
National Alliance on Mental Health
The National Institute of Mental Health
A Place for Mom
Suicide Awareness Voices or Education (SAVE)

---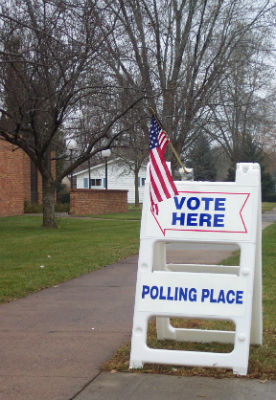 According to a
U.S. News & World Report article
, 61 percent of people age 65 and older voted in the 2010 election nationwide compared to 46 percent of all citizens. In fact, older adults are the most reliable voters and are more likely to be registered than younger voters; although in recent years there have been multiple campaigns to increase younger voter registration.
One reason older adults might be more reliable voters is that they are less likely to move or relocate than younger people, which means they don't have to worry about re-registering to vote as they are already registered. Additional reasons older adults vote more than younger adults may be that they feel they need to protect government resources such as Social Security and Medicare, on which many older adults rely heavily. It's possible that older adults simply place more value on voting as a civic duty than younger adults, although this would have to be researched more thoroughly. Older adults may also have more time to vote without having to squeeze in time between work hours or class hours. Finally, older female voters most likely remember a time when they did not have the right to vote, so there may be more meaning to voting for the older female voter.
Although the majority of voters in our country are older adults, there are some older adults who are unable to get to that polling booth or fill out that absentee ballot. They may face obstacles to voting for health reasons, lack of transportation, dissuaded due to
voter identification laws
, or they may have recently moved to be closer to family caregivers resulting in the need to re-register. Therefore, some of our older adult family members and clients will need assistance to vote.
For more information about voting in the United States, go to
USA.gov
.
---
The U.S. Preventive Services Task Force (USPSTF) was established in 1984 and is an "independent, volunteer panel of national experts in prevention and evidence-based medicine." Over the last 5 years, the USPSTF has made several recommendations for senior preventive screenings and counseling that are intended to help clinicians and patients work together to choose the right preventive services to meet their needs. Some of the USPSTF recommendations for older adults include screening for cognitive impairment, Type 2 Diabetes, elder abuse, falls prevention, osteoporosis and more.
What You Can Do To Stay Healthy

Exercise: increases your mobility and overall lifespan
Stop smoking: reduces heart disease, cancers and lung
disease
Drink less: no more than 1 drink for women (any age)
and men 65 years or older per day
Eat well: maintain a healthy weight
Get vaccines: such as flu, pneumonia, shingles,
tetanus, etc.
Take multivitamin: with Vitamin D to help protect
bone health
Manage stress levels: mental health is linked to
physical health
Driver evaluation: older drivers should have regular vision checks and driving evaluations
Advanced directives: living will, Power of Attorney, etc.
Check with your primary care physician before implementing any new exercise programs or taking any multivitamins or herbal remedies. Your physician can also help you decide which vaccines are appropriate for your age, help you stop smoking, and give you information on advanced directives.
Visit the
U.S. Preventive Services Task Force
for more information about screenings and counseling for older adults. You may also wish to view this
interesting article
from the Centers for Disease Control and Prevention (CDC) about the innovative and promising strategy of providing preventive services in community settings.
---
No matter what your racial, ethnic or age group, Americans do not meet their daily requirements for fruits and vegetables. And in a report by the
Food Resource and Action Center
, one out of twelve people said they could not get affordable fresh fruits and vegetables easily. Additionally, Hispanics and Blacks are even less able to acquire fresh fruits and vegetables than other ethnic groups. Unfortunately, those people who self-report poor health status, having feelings of stress, and being overweight are much more likely to have less access to, and ability to acquire, fresh fruits and vegetables.
Barriers to Acquisition of Fruits and Vegetables include:
Economic stress (such as a recession)
Out of season
High costs (limited supplies = prices rise)
Inadequate family resources
Inadequate community resources
Geographic region (where you live affects access)
Government assistance via the
Supplemental Nutrition Assistance Program (SNAP)
is one option for low-income families, and helps them better afford fruits and vegetables. Other local programs may exist as well that might be of interest to you, such as the
Senior Farmer's Market Nutrition Program (SFMNP)
, where low-income seniors are provided with coupons that can be used at local farmer's markets.
As we near the winter months, what will you do to maintain or increase your fruit and vegetable intake?
---