The United States Aging Survey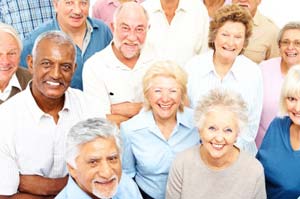 The United States Aging Survey, conducted by the
National Association of Area Agencies on Aging (N4A)
,
National Council on Aging
, and
UnitedHealthcare
, was recently made public. The survey was first implemented in 2013 with over 1000 seniors 60 years old and older taking part in the survey. In this 4th year of the survey, 1,650 adults over the age of 60 participated, answering questions about health, finances, community support and other important questions related to aging in the U.S. Additionally, professionals working closely with older Americans, i.e., doctors, pharmacists, other service providers, also participated in the survey.
This recent survey reveals that older adults are most concerned with maintaining physical and mental health, while professionals surveyed are worried about financial scams aimed at older adults and access to affordable housing for seniors. Both seniors and professionals are concerned about memory loss. Furthermore, over half of the seniors interviewed have lived in their homes for 20 or more years, and 75% plan to live in their homes for the rest of their lives. Therefore, services to support older adults as they age will be increasingly important over the next several years.
The survey has shown over the last 4 years that seniors are being more proactive about improving their health, are increasingly confident about their financial status, and the majority of seniors feel as if their community is putting adequate resources into supporting older adults as they age.
The National Council on Aging has
detailed information
on the current and past results of this important survey.