National Shortage of Geriatricians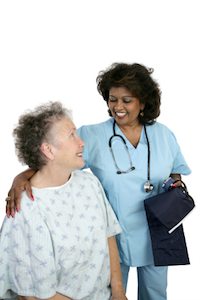 A geriatrician is a physician who is board-certified in
family medicine
or
internal medicine
with a Certificate of Added Qualifications in Geriatric Medicine. In addition to providing clinical care, a geriatrician may address psychological and social problems that an older adult may face. In fact recent evidence shows that care by a geriatrician may help decrease the length of hospitalizations, lower complications, and reduce overall costs for older patients.
Today there are approximately 7000 geriatricians in practice however this number is decreasing as the number of older adults increases. Furthermore, geriatric medicine is currently one of the lowest-paying fields of medicine, and the federal Medicare reimbursement rates for medical care for older adults is low as well. With students graduating with very high student loan debts, geriatric medicine is a less attractive option financially. When asked, many health care workers in the field of geriatrics say that their relationships with older family members triggered their desire to pursue a career in geriatrics, not their financial needs.
In order to combat this phenomenon, medical and other health related fields are training healthcare professionals to see patients through a geriatric lens rather than to specialize in geriatric care, although this certainly is not disapproved.
At the Ohio State University Wexner Medical Center (OSUWMC), we are fortunate to have 8 geriatricians, a full time geriatric nurse practitioner, and other geriatric-focused physicians throughout the medical center. Additionally, OSUWMC has a
geriatric inpatient consult service
and a subacute and long-term care service with rotating geriatricians. Collaborations among medical geriatricians and other gerontology disciplines across campus are also growing.
View
Aging Connections
for more information about geriatrics and gerontology at OSU. You may also wish to view the recent
NY Times article
on this topic.