Spotlight On . . . Elizabeth Speidel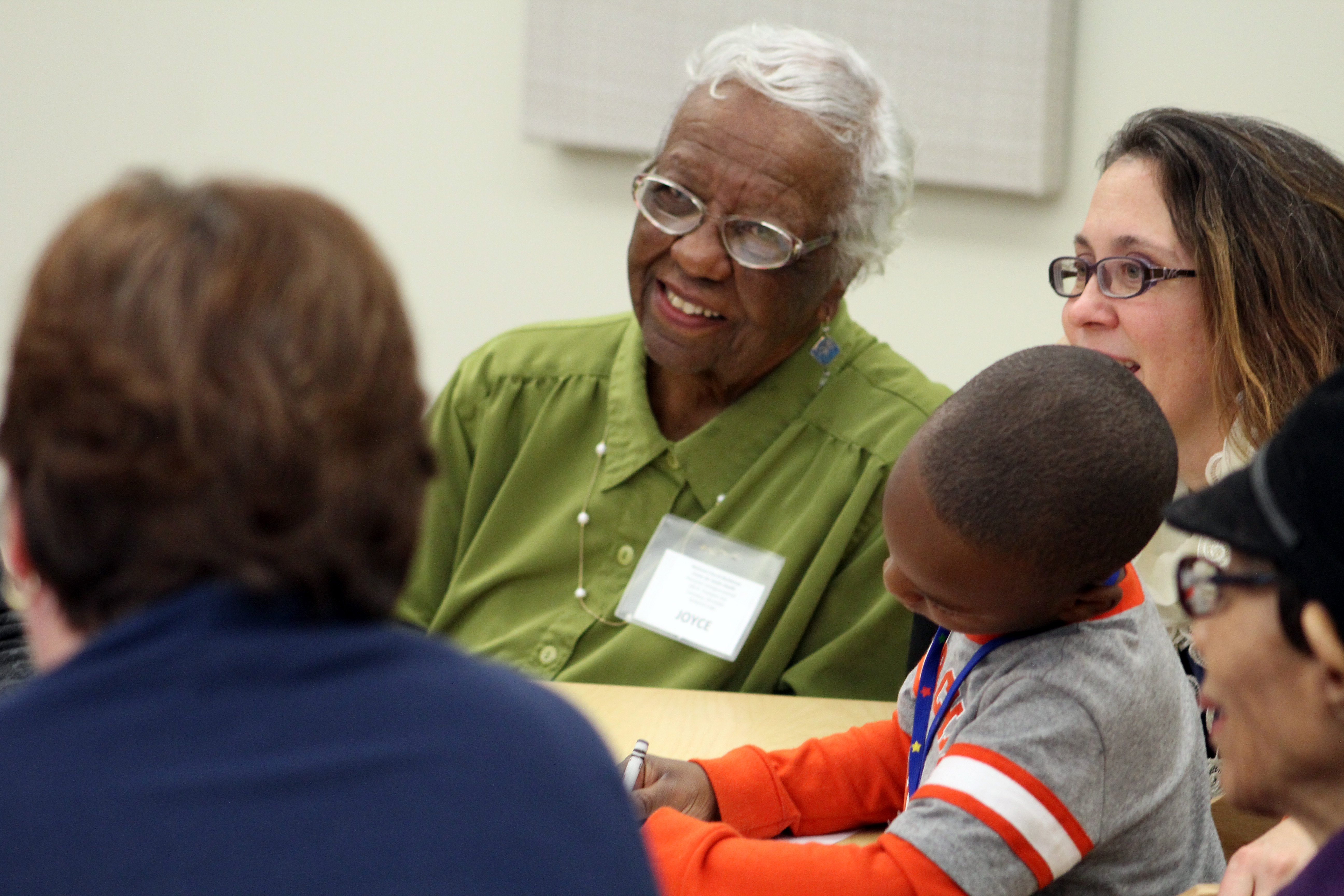 Elizabeth Speidel (pictured to the right of the little boy) has been a teacher, lawyer, mediator and yoga teacher working in a variety of fields including education, elder advocacy, child advocacy, housing, and health. Throughout her diverse career, a common theme has emerged - the need to build connections between people, particularly those who do not typically interact with each other, in order to enhance lives and community. In Elizabeth's own words . . .
My interest in intergenerational work came from my personal experiences visiting my 99-year old grandmother in a nursing home with my toddler daughter. My grandmother was well into dementia and only rarely had a sense of where and when she was. Initially, visiting was difficult because my father and I didn't have the tools to communicate in a way that worked for her. My grandmother would get frustrated or bored and withdraw and we would feel awful. However, when my daughter was there, everything was transformed. My grandmother did not know that the little girl who danced and played and sat on her lap was her great-granddaughter, nevertheless she lit up when she saw her and would smile and laugh. And not just my grandmother, every elder who lived with her. Not surprisingly, we and the staff members also felt better.
Four years after seeing the benefits of intergenerational interactions first hand with grandmother and daughter, I am fortunate to be at the Champion Intergenerational Center and look forward to working with children, elders, those who care for them, and OSU students and faculty. Working here is an opportunity to help support people building connections with each other while helping them meet their needs and achieve their goals.