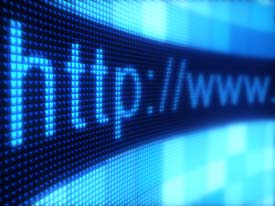 The Office of Geriatrics and Interprofessional Aging Studies has recently updated two of our website addresses. The main Office website is now found at
aging.osu.edu.
On this website, you will find a list of our distance education offerings, information about the OSU Graduate Interdisciplinary Specialization in Aging, a list of geriatricians at OSU, and more!
We've also updated the website address for our Aging Connections website, which can now be found at
agingconnections.osu.edu
. You will learn more about the Champion Intergenerational Center, faculty, education, research, health care, and more on this website. Faculty looking for research collaborators or students looking for faculty mentors in the field of aging will find the Aging Connections website helpful for creating connections across campus.
We hope you will visit our websites soon!
---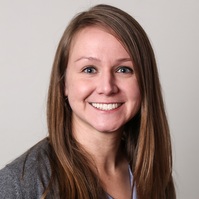 Dr. Krok joins Health and Rehabilitation Sciences Faculty


The Office of Geriatrics and Interprofessional Studies wish to congratulate Jessica Krok, Ph.D., who recently joined the
School of Health and Rehabilitation Sciences
as an Assistant Professor. Previously, she worked as
a Postdoctoral Research Fellow and Research Specialist for the Division of Population Sciences in the
Arthur G. James Comprehensive Cancer Center
. Dr. Krok received her M.A. in Gerontology in 2008 and her Ph.D. in Aging Studies in 2012 from the University of South Florida. Her research interests include cancer survivorship in diverse older adults, age differences in cancer treatment decision making, cancer health disparities, symptom management, and patient navigation.
Dr. Krok comes to us with her husband Rick. When she's not doing research or teaching, you may find her participating at local trivia night, running with her dog, Izzie, and volunteering for LifeCare Alliance.
Please join us in welcoming Dr. Krok to the Office of Geriatrics and Interprofessional Aging Studies Family!
---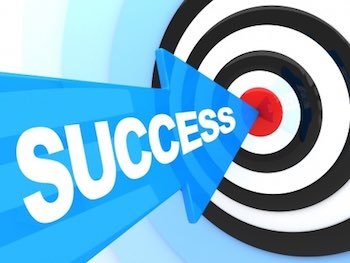 The
Graduate Interdisciplinary Specialization in Aging
is a university-wide program that offers current OSU graduate and professional students advanced educational opportunities in the field of aging. The Specialization's core curriculum focuses on the basic components of gerontology shared by many disciplines, while the electives allow students to pursue either a research agenda or a more clinically-oriented pathway.
In 2016, we had eight graduate students who successfully completed the Specialization in Aging:
Deanne Clause (Pharmacy)
Adam Fromme (Design)

Jessica Gillespie (Occupational Therapy)
Allison Lloyd (Social Work)

Nicole Man (Occupational Therapy)
Briteny Millfelt (Occupational Therapy)
Maggie Rusnak (Occupational Therapy)
Amy Williams (Occupational Therapy)
The OSU Office of Geriatrics and Interprofessional Aging Studies congratulates these students on this worthwhile accomplishment!
---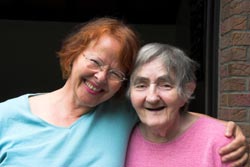 Do you help care for someone with dementia? Researchers at Ohio University are studying how serving as a caregiver for a patient or patients with dementia can affect the caregiver. In exchange for participating, you will receive free cognitive screening with feedback on your cognitive performance and a $20 Walmart gift card!

You May Be Eligible To Participate if:
You are over 50

You provide at least 5 hours of care per week to an individual with dementia; you do not need to live with this person.
You are able to read and write in English
Your participation will include answering questions about your physical and mental health, your general background, your experience as a caregiver, and your thoughts about your cognitive abilities. You will also complete a brief battery of cognitive tests, about which you will receive feedback at the end of the study.
For more information, contact:

Alex Woody
ww064211@ohio.edu
740-593-0910
---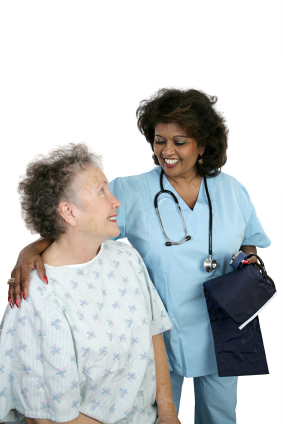 The Ohio State University Wexner Medical Center was recently ranked the number one regional hospital in Columbus, Ohio by the U.S. News & World Report. According to the
report
, Ohio State's Geriatric services ranked 44th in the country.
Geriatricians are board-certified physicians in internal medicine or family medicine who have added training in the care and conditions that are more common to the older adult population. OSU has many services and programs that benefit older adult patients that focus on prevention and management of chronic diseases, cognitive ability, and providing primary care tailored to the older adult patient. The team approach is also often implemented at OSU in the care of older adults, and may involve geriatricians, nurses, care coordinators, pharmacists, social workers, and other health care providers. Other programs at OSU that emphasize caring for older adults include the
Nurses Improving Care for Healthsystem Elders Program (NICHE)
, a pilot program on Unit 11 East staffed by geriatric nurse specialists who focus on seniors requiring complex care, and a
Subacute Care Program
through the Division of General Internal Medicine,
and more
.
At OSU, there are currently eight primary care geriatricians who in 2016 saw 7,500 outpatients, cared for 1,835 inpatients, and visited 377 patients in transitional care organizations. That's a lot of caring!
---
A Service Coordinator provides information and referrals about supportive services to frail or at risk older adults, or non-elderly residents with disabilities, which allows them to gain self-sufficiency, remain in their own homes if possible, and prevent inappropriate or premature institutionalization. The service coordination profession differs from the social work profession in that social workers may excel at counseling and one-on-one interactions with a client/resident whereas Service Coordinators are experts in gathering information and referring clients to community and other services. The case study below is an example of a day in the life of a Service Coordinator: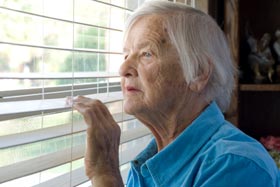 Mrs. Brown is a 94 year old widow living alone. She utilizes a telephone check-in system and has a case manager. Her daughter is an involved caregiver. On a recent home visit, the Service Coordinator found Mrs. Brown sitting in the dark in oppressive heat. Mrs. Brown stated that she "sits in the dark and thinks of her deceased husband." The daughter tells the Service Coordinator that she is concerned about ongoing depression and loneliness.
After completing a needs assessment, the Service
Coordinator suggested a personal falls alert system and made a referral to a community provider for Mrs. Brown. She also spoke with Mrs. Brown's case manager about socialization and provided education to the daughter about available community services and the realities of Mrs. Brown's current situation.
Find out more about the service coordination profession by reviewing the following resources and programs:
---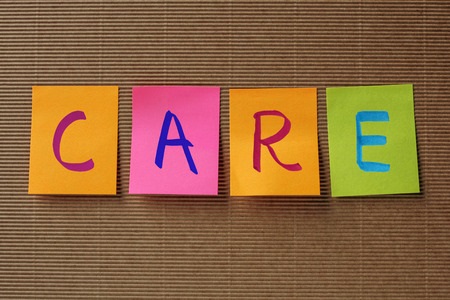 A guardian is a person or agency appointed by the court to be legally responsible for the care of an older adult, vulnerable individual or disabled person who is unable to make decisions for him or herself and have nobody else who would be appropriate to serve as their guardian. This includes people who may suffer serious harm if a guardian isn't appointed, or those people whose current arrangements are being
mismanaged or misused
. Guardians help clients pay bills, link them with people that can
help them make health care decisions, can enroll them in available community services, such as Medicaid programs, and provide other care as needed or directed.
There are many different kinds of guardianships, such as "limited guardianship," "temporary guardianship," and "emergency guardianship," and these guardianships vary by state. There are also many different kinds of guardians. A guardian might be a family member, a friend, or a "non-professional" guardian. There are also certified professional guardians that may care for more than one client. Guardians may also be a public guardianship agency, such as the Central Ohio Agency on Aging, which has a
Volunteer Guardian Program
.
The American Bar Association has more information on
legal guardianship
for your review.
---
Geriatrics syndromes
are health conditions that are more commonly seen in the older adult population, typically have more than one cause, and may involve many parts of the body. A geriatric syndrome is not a disease; rather, it is the coexistence of chronic diseases with shared risk factors that may lead to functional decline, increased frailty, poor health outcomes, and even death. Older adults meeting the following criteria are more likely to suffer from a geriatric syndrome(s):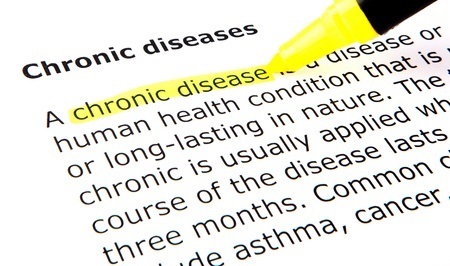 Functional Impairment
Cognitive Impairment
Impaired mobility
Poor Nutritional status
Female gender
Depressive symptoms
Older age
Go to
Aging Connections
to view a list of some of the more common geriatric syndromes and other issues often experienced by older adults, and links to additional information and validated assessments and screening tools that can be used by health professionals to evaluate these issues.
---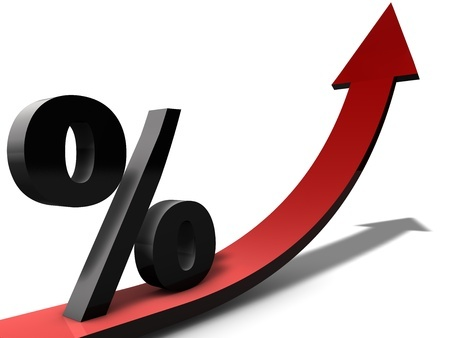 Obesity is common, causes serious health problems, is costly, negatively affects socioeconomic status, and occurs in some ethnic groups more than others. In fact, obesity is the second leading cause of preventable death in the U.S. Unfortunately, almost 1/3 of the U.S. adult population is considered overweight, obese or extremely obese (2011-2014 data). And the prevalence of obesity among adults 60 years old and older was 37%; older adult women (38.8%) are also somewhat more obese than older adult men (34.9%).
Since the 1960's the prevalence of obesity among adults has almost doubled from 13.4% to 35.7%. The overall numbers in 2010 indicated that 35.7% of people 20 years old and older were obese (BMI 30+) and 33.1% were considered extremely obese (BMI 40+). Over the last several years, there has also been a slight increase in obesity among men, black women, and Mexican American women.
Use these resources to find more information on this topic and to calculate your own BMI:
---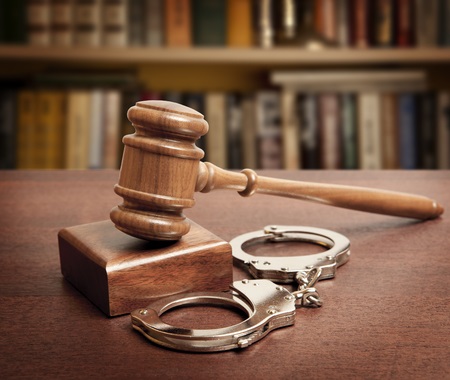 A report from the
Bureau of Justice Statistics
indicates that over
the past two decades, the number of prisoners age 55 and older increased by 400%, from 3% (26,300) of total prisoners in 1993 to 10% (131,500) in 2013. This increase is likely due to a higher number of prisoners serving longer sentences and higher admission of older adults to the prison system. Almost a third of these older prisoners are serving life or death sentences, and
more than 65% were sentenced for a violent offense.
The prison population typically has higher rates of cardiac disease, high blood pressure, diabetes and other chronic diseases than the general population. And older inmates are more likely to suffer from chronic or serious medical conditions or have deteriorating mental or physical health that affects their ability to function in a correctional facility. For example, hearing loss, dementia and frailty makes it difficult for older inmates to follow prison rules. Maneuvering around the facility, getting to a top bunk or going up stairs, can also be difficult for older adults.
Staffing limitations and training at correctional facilities also affects the overall health of older inmates. According to the
U.S. Department of Justice
, aging inmates have higher medical needs that necessitate more frequent trips outside the prison system to acquire health care, but limited staff to provide transportation often results in delayed medical care for older inmates. Furthermore, staff is not trained or required to recognize the signs of aging or address decreasing daily activities of living of older prisoners, further delaying care.
As the growth of the older population over the next 20 years skyrockets, prison officials, the government, and the public will need to come together to address the growing issue of the aging prison population and their increasing health care needs while incarcerated.
---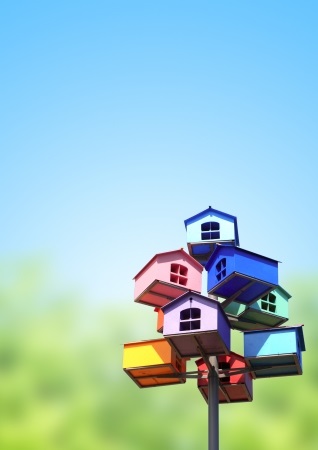 Co-housing
isn't a new concept and in fact, has been
in existence for over 25 years in the United States
. Moreover, we are starting to see co-housing communities specifically geared for older adults that support aging in place.
Co-housing communities are custom-built neighborhoods that can be intergenerational or senior-focused. Some of the benefits of co-housing for older adults is that resources are shared, cooperation is inherent, social contact is built-in, communities are safe, and it is typically more cost efficient than living in assisted living or owning a larger home. Co-housing communities are also environmentally friendly as residents walk more often instead of driving, they usually occupy less land, and units are more energy efficient. Co-housing communities share 6 components:
Participatory Process
Deliberate Neighborhood Design
Extensive Common Facilities
Complete Resident Management
Non-Hierarchal Structure
Separate Income Sources
Read more about these
6 components
and aging in place in
co-housing communities
.
---