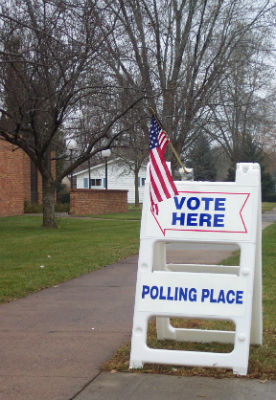 Polls open in Franklin County Ohio on May 2nd, 2017 from 6:30 a.m. to 7:30 p.m.for a Special Election Day. One of the issues being decided on the ballot is a
levy for Senior Options. Franklin County Senior Options provides services and programs designed to help frail older adults remain safely at home, such as meals-on-wheels, transportation to the doctor, and emergency response buttons. Should the levy pass, the additional increase would cost the owner of a $100,000 home an additional $15.75 per year. The current senior services levy will expire at the end of 2017, and the levy is the sole funding source for Senior Options.


Whether or not you support the levy, we encourage all voters to take this opportunity to make your voice heard!
---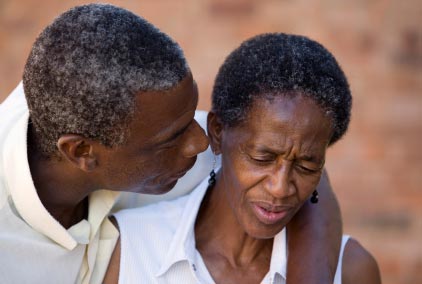 The Ohio Association of Gerontology Education (OAGE)
41st Annual OAGE Conference
recently took place on Friday, April 21st, 2017 at the University of Toledo. At this conference, College of Social Work PHD Candidate Kathy Lee presented a paper titled
"Informal Caregiving in the Context of Race, Ethnicity, and Economic Resources: Implications for Health"
. The purpose of Kathy's study was to use the conceptual model of caregiver stress (Pearlin et al., 1990) to investigate the relationship between race and health among caregivers, and whether economic resources have a differential effect on health.
Through her research, Kathy found that racial minority individuals tend to rely on family members for long-term care; however, their usage of public or private support programs and services is minimal. Working racial and ethnic minority caregivers also feel greater stress compared to non-working caregivers. Additionally, Kathy found that racial and ethnic minority family caregivers did not necessarily see financial hardship while caring for their family members although they tended to be poorer, which in turn affects their health and well-being more than white family caregivers.
Overall, family caregivers are more likely to live in poverty and receive Supplemental Security Income (SSI) than non-family caregivers (Gordon & Barrington, 2016). Unfortunately, not all working family caregivers of older adults are currently protected by federal employment laws (Williams et al., 2012), and options are still limited.
Other OSU presentations included a poster titled "
An Overview of the benefits of Water Aerobics in Old Age" by Abby Bower
and a workshop presentation titled "Professional Counselors and Interprofessional Collaboration: Building Communities to Care for the Whole Person " by Sean Gorby and Matthew Fullen.
---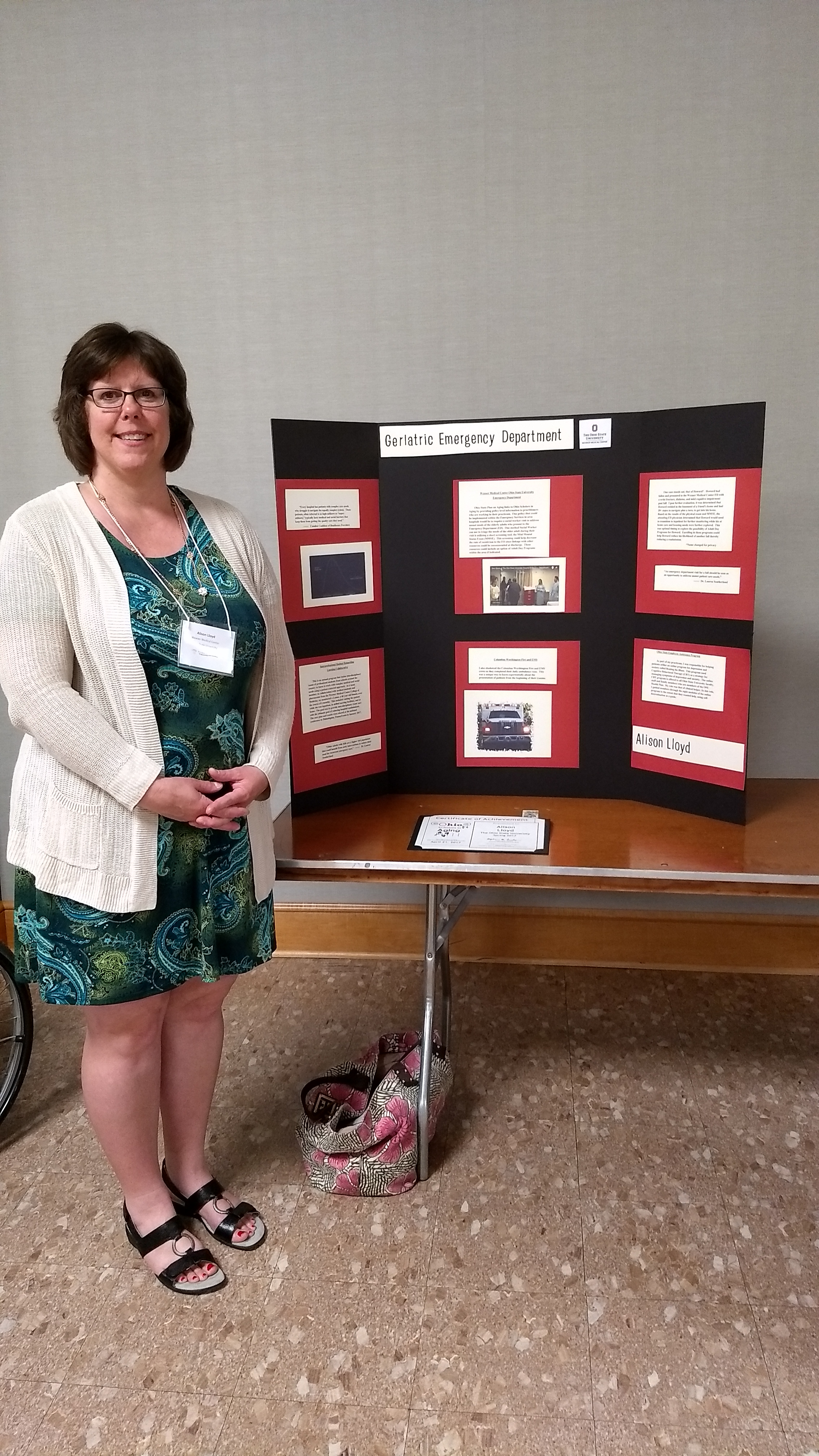 Congratulations to Alison Lloyd, an OSU student in the College of Social Work, who was a participant in the
Ohio Scholar in Aging Program
for Spring 2017! For her practicum, Alison participated in an interdisciplinary team of professional students from around the country learning about complex medical and social needs using a patient-centered approach through
Camden Coalition
and The Ohio State University College of Medicine.
A joint collaboration between the
Ohio Department of Aging (ODA)
and
Ohio Association of Gerontology and Education (OAGE
), the Ohio Scholars in Aging program is designed for students enrolled in a practicum, internship, clinical, or other related educational activity that involves caring for older adults or their caregivers. Through this program, students have the opportunity to gain additional knowledge, skills, and establish professional contacts in the field of aging that can last a lifetime.
Share information
about the Ohio Scholars in Aging Award with your students who you think fit the criteria and may benefit from this award!
---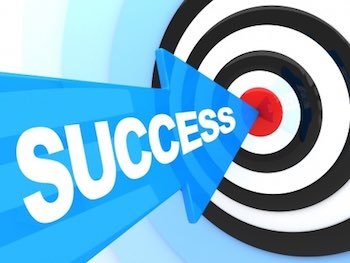 Congratulations to the recent
Graduate Interdisciplinary Specialization in Aging
students! The Specialization in Aging is a university-wide program that offers current OSU graduate and professional students advanced educational opportunities in the field of aging. The Specialization's core curriculum focuses on the basic components of gerontology shared by many disciplines, while the electives allow students to pursue either a research agenda or a more clinically-oriented pathway.
This spring, we've had two students from the College of Nursing who successfully completed the Specialization in Aging:
Kathryn Adams
Jessie Kiste

The OSU Office of Geriatrics and Interprofessional Aging Studies congratulates these students on this worthwhile accomplishment!
---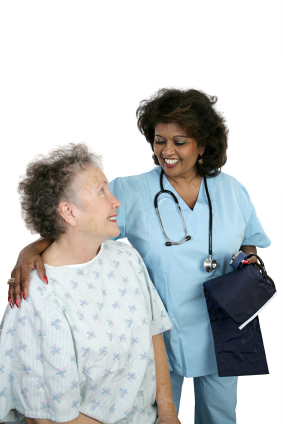 Nurses Improving Care for HealthSystem Elders (NICHE) is an international program designed to help healthcare organizations improve the care of older adults. The vision of NICHE is for all people 65 and over to be given sensitive and exemplary care. The mission of NICHE is to educate nurses in evidence-based practices and to position nurses as leaders to improve the quality of care for older adults. NICHE, based at New York University Rory Meyers College of Nursing, consists of more than 680 healthcare organizations in the U.S., Canada, Bermuda, Singapore, and Australia. The Ohio State University Wexner Medical Center achieved NICHE designation in September, 2016 and is utilizing the Geriatric Resource Nurse Model on 11 East Rhodes.
Hospitals participating in NICHE report . . .
Enhanced staff knowledge and skills

Greater patient satisfaction

Decreased length of stay for older adults

Reduction in costs associated with hospital care for the older adult

Enhanced Magnet initiatives

Improved compliance with regulations and industry standards

Geriatric Activity Room Open House
May 11th at 1pm
11 East Rhodes Hall: Room 1134
Come share in our excitement & celebrate with ice cream!

For more information Contact: Nancy.Theado-Miller@osumc.edu.
---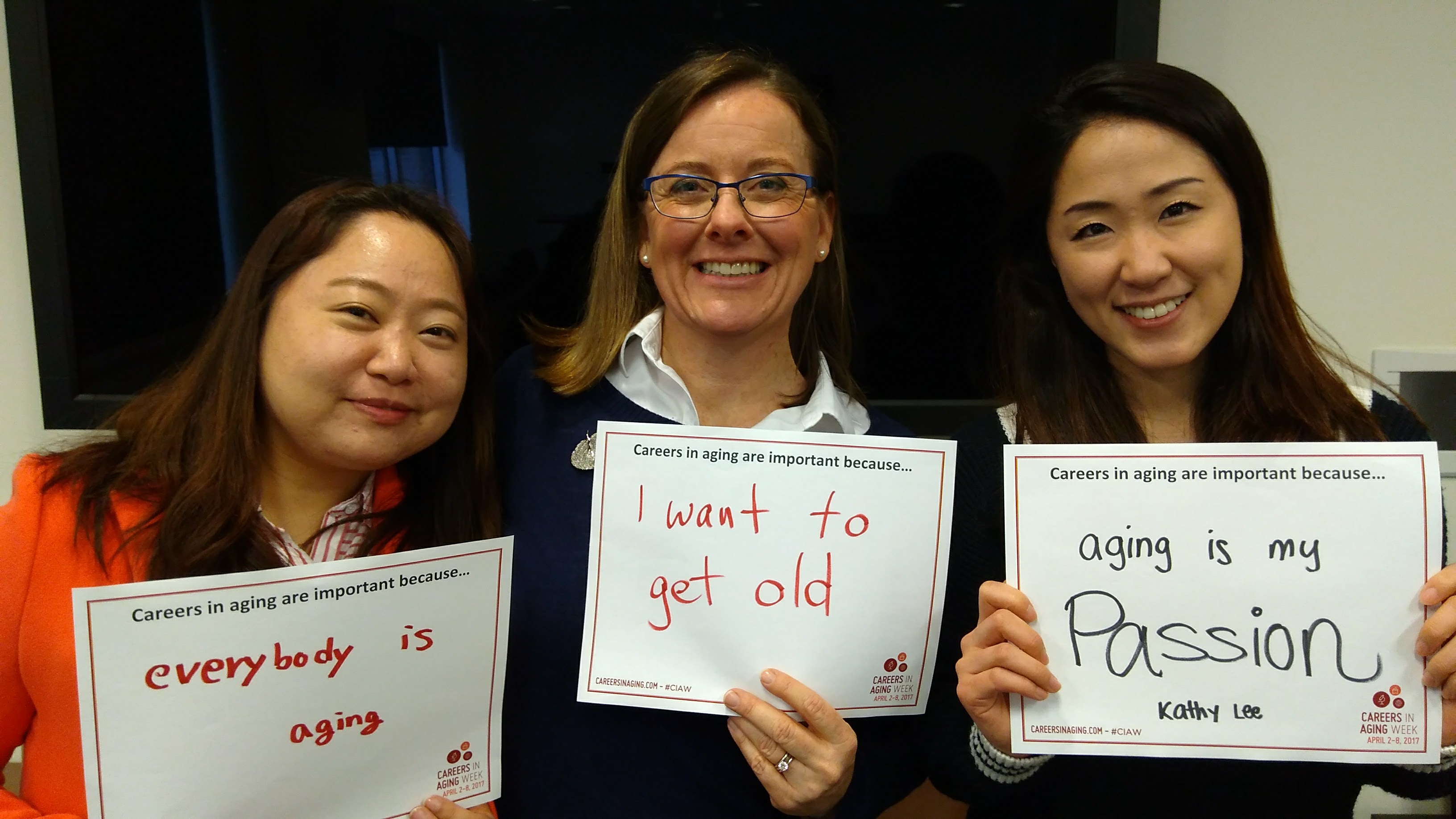 Pictured Here: Misun Choi, Dr. Shannon Jarrott, Kathy Lee


Careers in Aging Week (CIAW)
was celebrated at many higher education institutions April 3-7 this year, and the OSU Office of Geriatrics and Interprofessional Aging Studies kicked off the week with an Open House. The purpose of the Open House was to provide an opportunity for networking, more specifically, for students to find mentors and learn about potential careers in aging from faculty and representatives from local community organizations. Additionally, faculty and staff had the opportunity to cultivate teaching and research collaborations, and the event helped to further open the lines of communication about aging across the OSU campus.
The idea for the Open House came directly from OSU faculty members who asked for an opportunity to meet others in the field of aging and talk with students who might be interested in aging. During the Open House, we had CIAW materials available such as handouts with aging demographics, innovative careers in aging info, and more. We also had a "photo booth" set up so visitors could participate in the #CIAW social media campaign and share why they chose to work with older adults.
View a brief
summary video
that was widely distributed following Careers in Aging Week, which highlights a "Share Your Why: Connect the Ages" project to spread the passion of working with older adults.
---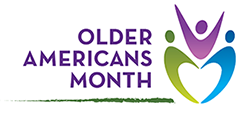 The Office of Geriatrics and Interprofessional Aging Studies and
The Ohio State University Extension
office are pleased to announce the new Topics in Gerontology
Aging Smart
program, launching in conjunction with
Older Americans Month
in May 2017. Developed by OSU Extension Educators,
Aging Smart
provides online education for consumers and educators interested in learning or teaching others about food, nutrition, and safety as we age. The available modules
include the following:
Aging and Eating
Cooking for One or Two
Personal Safety
Preventing Falls in Your Home
Universal Design: Housing Solutions for All Ages and Abilities
These modules are appropriate for older adults, family members, caregivers, educators who wish to teach these topics, or anybody interested in these topics. Modules are available for a one-time registration fee of $15 and an introductory module fee of $10/module (discounts may be available for individuals or organizations).
Don't forget to check out the other online modules offered through the
Topics in Gerontology
program for continuing education and professional development for those of you in the field of aging. We offer different levels of education to assist you in selecting modules that are most appropriate to your work in the field of aging, although you may take any of the module topics that are of interest to you.
---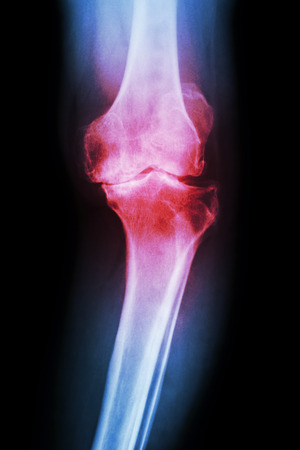 Researchers at OSU are conducting a research study to help improve movement
in overweight adults. You may be eligible for this study if you are:
Age 50 and older
Have knee osteoarthritis; have knee pain and difficulty walking ¼ mile
Fairly sedentary
Those who are eligible and enroll in this study will:
Receive 18 month membership to one of 4 community centers
Attend 4 screening visits over an 18 month period and receive $25 at each screening
Be assigned randomly to one of two study programs held at a local community
center
Receive regular phone calls
Read more . . .
---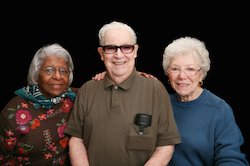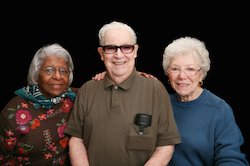 A Profile of Older Americans: 2016
is a collection of the latest statistics on key issues facing older Americans that was recently released by the
Administration on Aging (AoA)
, the
Administrationfor Community Living (ACL)
, and the
U.S. Department of Health and HumanServices (HHS)
.
The report notes that between 2005 and 2015, there was a 30% increase in the 65+ population from 36.6 million to 47.8 million older adults, and this trend is projected to more than double to 98 million in 2060. That means that right now, about one in every seven adults in the United States (about 14.9%) are 65 years old or older. Additionally, the average life expectancy of persons 65+ is 84.4 years, with women living slightly longer than men.
Other statistics focus on racial and ethnic composition, living arrangements, income, and poverty. Did you know that more than 20% of people aged 65 or older are racial or ethnic minorities and that almost half of all women 75 years old and older (46%) live alone? Also, the major source of income for older adults (84%) is Social Security and over 4.2 million (8.8%) of older adults live below the poverty level.
Find out about more key issues identified by the AoA, ACL, and HHS in
A Profile of Older Americans:2016
available for free online.
---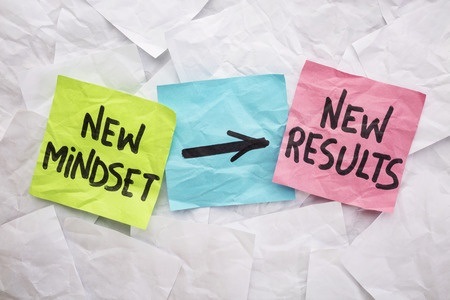 Aging is often misunderstood and this creates obstacles to advancing productive practices and policies that can be put into place to increase and support a robust, healthy, age-integrated society. Recently, multiple aging organizations and forward-thinking funders set out to find a way to change the narrative about aging issues, and they worked with the
FrameWorks Institute
to investigate this issue and make recommendations for re-framing the aging narrative in America. The priorities they set forth include the following:
Redefine aging itself.
Highlight how social contexts and social policy influences aging.
Elevate awareness that ageism exists, and that it can be addressed through sound policies and practices.

Create a sense of shared stake, public purpose, and potential for improvement.
Review the
FrameWork Institute's toolkit
for more information about this important initiative. You may also wish to check your implicit bias towards aging through
Project Implicit
, a program created by
multiple researchers
interested in implicit social cognition. After clicking "I wish to proceed," select the blue button for "Age IAT" to begin the test.
---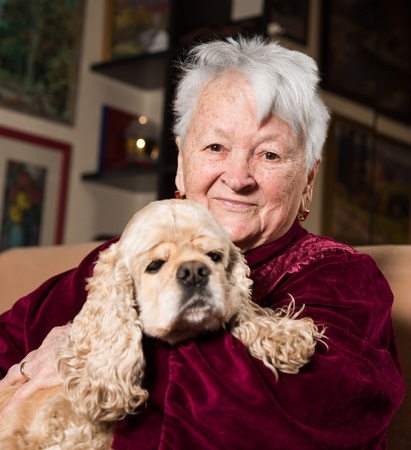 The importance of informal social support networks for older
adults' physical and emotional well-being is widely documented, and pets can often serve as 'family members' and fill this need. Some studies even link the love of animals and/or having animals with longer and healthier lifespans, and there are many benefits
for older adults to have pets:
Relief of boredom
Opportunity for caregiving
Routine schedule
Sense of purpose
Decrease in loneliness and depression
Increased happiness and self-worth
Source of companionship
Increased activity level
In fact, many older adults are very attached to their older pets. Patients have been known to leave the hospital ahead of schedule or decline hospital admission altogether because their dog is at home and needs them. Pets have also been successfully employed in therapy situations. For example an Alzheimer's patient in a nursing home who is often unaware of what's going on around her, or who is
around her, may responded positively to visits by a therapy dog.
Unfortunately pets can become a fall hazard for older adults, and can also become a burden to older adults. Here are a few things you can do to
help older adults keep their pets
:
Buy pet food or litter and unload heavier items into older adult's home
Take a dog for a walk or trip to a dog park
Assist an older adult to groom a pet, or offer to take the pet to a groomer
Provide transportation to regular and emergency vet visits
Help clean cat litter boxes or pick up dog excrement from yard
Offer to pet-sit, including if older adult is hospitalized
Donate pet food and supplies to local organizations in your area that support seniors
Help your older adult friend to find a pet
Some programs exist that help older adults acquire and keep pets:
Read more about the health benefits of pets.

---

Mark your calendars for Friday, Oct. 20, 2017 for the
second annual Symposium
of the
Ruth Frost Parker Center for Abundant Aging
at the new Marriott Columbus University area. United Church Homes and its partners will bring together leaders in the senior service sector, higher education, research, and advocacy to share ideas and innovation to foster Abundant Aging.
Dr. Laura Carstensen will be the keynote speaker at the Symposium. Dr. Carstensen is a Professor of Psychology and the Fairleigh S. Dickinson Professor of Public Policy at Standford University where she serves as the founding Director of the
Standford Center on Longevity
. Additionally
Dr. Lauren Southerland
, an Assistant Professor, Medical Director, and Investigator in the Wexner Medical Center Department of Emergency at The Ohio State University, will be a panelist at this conference. Dr. Southerland's interests are in Geriatrics, and she works with other OSU faculty to improve the overall care of older adults who come through the OSU Emergency Department.
We hope you will be able to attend this event!
---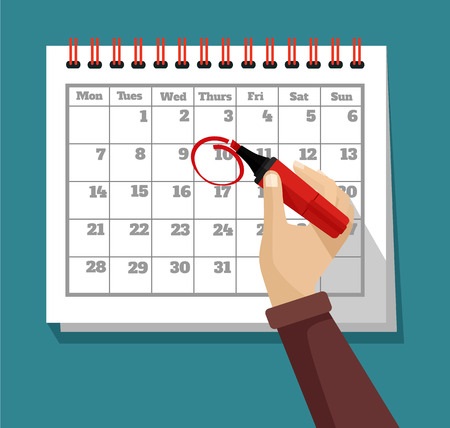 UPCOMING CONFERENCES:
American Geriatrics Society (AGS)

Ageing and Spirituality
7th International Conference on Ageing and Spirituality
Chicago, IL / Jun 4 - Jun 7
The British Society of Gerontology

46 Annual Conference
Swansea, Wales / Jul 5 - Jul 7
Geriatric Nursing Oncology

NCI Funded National Project - Two Day Conference
Pasadena, CA / Jul 17 - Jul 19
International Association of Gerontology and Geriatrics
21st IAGG World Congress of Gerontology and Geriatrics
San Fransisco, CA / Jul 23 - Jul 27

Pioneer Network

2017 Pioneer Network Conference
Rosemont, IL / Jul 30 - Aug 2
---