A Successful Careers in Aging Week!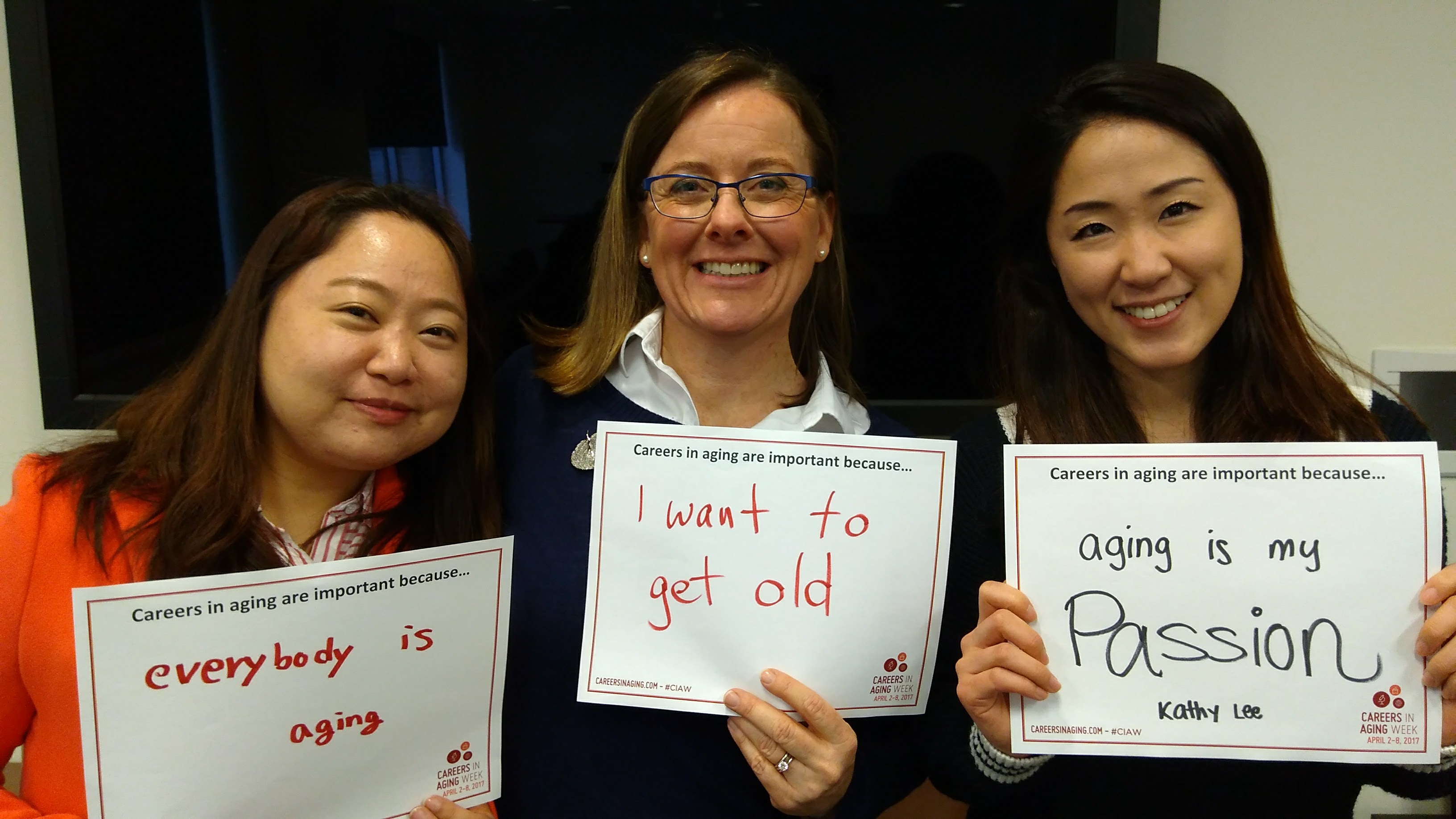 Pictured Here: Misun Choi, Dr. Shannon Jarrott, Kathy Lee


Careers in Aging Week (CIAW)
was celebrated at many higher education institutions April 3-7 this year, and the OSU Office of Geriatrics and Interprofessional Aging Studies kicked off the week with an Open House. The purpose of the Open House was to provide an opportunity for networking, more specifically, for students to find mentors and learn about potential careers in aging from faculty and representatives from local community organizations. Additionally, faculty and staff had the opportunity to cultivate teaching and research collaborations, and the event helped to further open the lines of communication about aging across the OSU campus.
The idea for the Open House came directly from OSU faculty members who asked for an opportunity to meet others in the field of aging and talk with students who might be interested in aging. During the Open House, we had CIAW materials available such as handouts with aging demographics, innovative careers in aging info, and more. We also had a "photo booth" set up so visitors could participate in the #CIAW social media campaign and share why they chose to work with older adults.
View a brief
summary video
that was widely distributed following Careers in Aging Week, which highlights a "Share Your Why: Connect the Ages" project to spread the passion of working with older adults.