Graduate Interdisciplinary Specialization in Aging
The Graduate Interdisciplinary Specialization in Aging is a university-wide program that offers current OSU graduate and professional students advanced educational opportunities in the field of aging. The Specialization's core curriculum focuses on the basic components of gerontology shared by many disciplines, while the electives allow students to pursue either a research agenda or a more clinically-oriented pathway.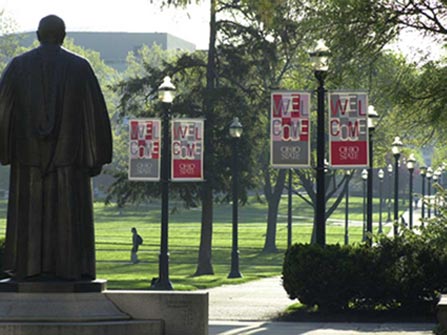 Healthcare/Clinical Services
Physicians trained in geriatric medicine possess unique expertise in caring for patients as they age. Personalized care can be established for patients over the age of 65 through the Division of General Internal Medicine and the Department of Family Medicine at The Ohio State University. Read more…
Careers in Aging
A career in aging brings many opportunities in health care, social and supportive services, wellness and prevention, advocacy, education, community-based programming and more. Learn more.
Aging Connections
At The Ohio State University
Aging Connections is offered by the Office of Geriatrics and Interprofessional Aging Studies as a virtual "hub" for those at The Ohio State University, and the wider community, to learn about a broad array of aging opportunities and how you might become involved within your area of interest. The interdisciplinary nature of aging education, research, and care emphasizes the importance of the connections between faculty, clinicians, students, and others interested in aging initiatives across campus.