Spotlight on . . . Dr. Christin Burd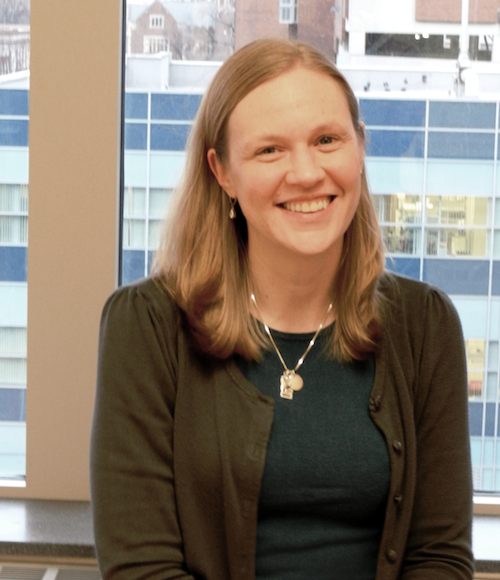 In 2013, Dr. Burd joined the Ohio State University Departments of Molecular Genetics and Cellular and Molecular Biochemistry, and is currently an assistant professor in these departments. She received her education from Miami University in Oxford, Ohio in microbiology, continuing her education in Cell Biology at the University of Cincinnati. Subsequently, she completed post-doctoral work in Virology and Genetics at the University of North Carolina at Chapel Hill. Dr. Burd was recently designated as a "Future Leader in Aging Research" by the Gerontological Society of America (2012), of which she is a member. She is also a member of the American Association of Aging and is an ad hoc reviewer for
Aging Cell
,
Pigment Cell & Melanoma Research
,
PLOS ONE
, and the
Journal of Clinical Investigation
.
Dr. Burd is interested in the development of cancer models and the study of Melanoma, senescence and aging, and in understanding regulation of the INK4/ARF locus. Her current research seeks to assess the potential of
p16INK4a
to serve as a quantitative marker of biological fitness in patients, focusing on the molecular balancing act governing p16
INK4a
expression in cancer and aging. She is currently working on several other research projects, and has contributed to and/or authored more than 15 articles.
To view Dr. Burd's profile and/or connect with Dr. Burd,
click here
.