Caring for the Aging LGBT Population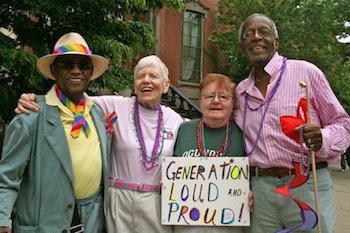 In the year 2000 it was estimated that 1 to 2.8 million Americans 65 and older identified as LGBT. In 2030, it is predicted this population will rise to anywhere between 2 to 6 million in numbers. As a result, it is likely that you, as a care provider, will care for a patient or client who identifies as an LGBT older adult.
Unfortunately, the LGBT population has faced a great deal of discrimination in the past, which has led to many older LGBT adults having a negative perception of health care today. In fact, despite great advances in LGBT rights, specific discriminatory practices still exist that create significant barriers to quality health care for this group.
Faculty from the OSU College of Medicine, in conjunction with the OSU Office of Geriatrics and Gerontology, have developed a new online module entitled "Caring for the Aging LGBT Population." This module provides an in depth look at the history of discrimination against LGBT adults, barriers to quality health care that exist for the aging LGBT community, the unique health care needs of the aging LGBT population, and specific strategies care professionals can utilize to ensure quality health care to this particular population. Through recognizing the specific needs of this community, care professionals can work with older LGBT adults and certain community entities to ensure that aging LGBT adults receive the proper support and care to enjoy a healthy senior life.
Complete this module and earn continuing education credit through the
Topics in Gerontology Program
.